Posted on
Mon, Apr 25, 2011 : 2:24 p.m.
'Five Year Engagement' brings Jason Segel, Emily Blunt, John Krasinski to Ann Arbor businesses
By Jenn McKee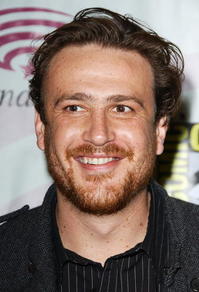 The "Five Year Engagement" feature film shoot — which stars Jason Segel and Emily Blunt, and is expected to largely take place in the Ann Arbor area — resumes today, after the production team shot some winter scenes in Ann Arbor in early March.
On Location Vacations reports that today's filming is happening at Detroit's MGM Casino. However, a segment of the "Engagement" production team is reportedly spending today preparing Ann Arbor's Cavern Club for a shoot that's expected to take place on Thursday and Friday, and local sightings of the film's stars are popping up everywhere.
Most notably, Segel; Blunt; and Blunt's husband, John Krasinski ("The Office"), who's not in the movie, had lunch and drinks on Cafe Felix's patio on Easter Sunday at about 2 p.m. Several photos of the stars have appeared on the Ohnotheydidnt celebrity gossip blog. Alison Brie and Chris Pratt were also on hand.
"They just stopped by," said Cafe Felix owner Felix Landrum. "We'd had a private lunch for the director (Nicholas Stoller) and some of the set people a couple of weeks ago, and he had talked to us about possibly having a (wrap party). We'd done that for another Hollywood party, a couple of years back, and apparently they'd passed the word along about us. But yesterday, (the stars) just came and sat on the patio, so all kinds of people who were walking by were stopping and asking for autographs and to take pictures."
Segel, meanwhile, has recently been visiting numerous local restaurants and bars on his own, including sightings at Old Town Tavern, the Fleetwood Diner, and Grizzly Peak.
Past coverage
"It was Thursday or Friday, right around happy hour," Grizzly Peak general manager
Chris Carrington
said of Segel's recent visit. "He just wandered in and sat at the bar and started chatting with the bartender."
Meanwhile, Bar Louie bartender Jessica Beemer noted that Segel and several crew members came in after a test shoot at Liberty Square Plaza in early March, and that since then, Segel's "been back three or four times."
Finally, the movie's stars were reportedly seen getting their karaoke on this past weekend at Ann Arbor's Circus — perhaps getting the lay of the land in advance of the Cavern Club shoot scheduled for later this week.
Jenn McKee is the entertainment digital journalist for AnnArbor.com. Reach her at jennmckee@annarbor.com or 734-623-2546, and follow her on Twitter @jennmckee.