Posted on
Mon, Mar 11, 2013 : 9:06 a.m.
Flux Pavillion talks about his sound ahead of Necto appearance
By Elisha Israel
I got the chance to ask Flux Pavillion a few questions in advance of his show at The Necto on March 12.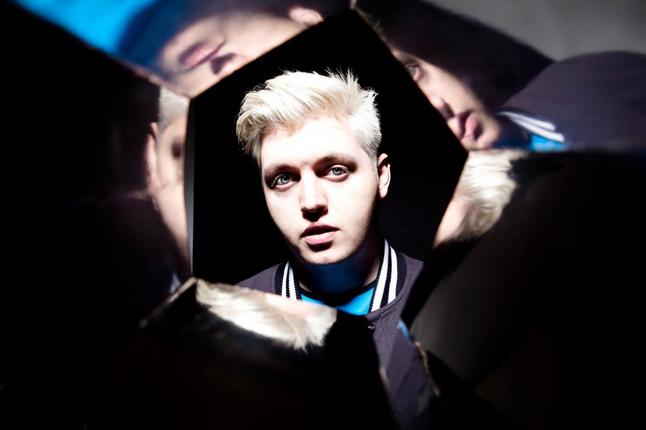 EI: First of all, I'd like to say thank you for taking the time for this interview. How are you doing today?
FP: Pretty good thanks, just had some poutine in Montreal.
EI: How would you describe your sound?
FP: Epic.
EI: I went to your show at the Royal Oak Music Theater with Doctor P a couple years ago. It was one of the best shows I've ever been to. Do you have a show that you remember as your favorite?
FP: Ah thanks! I had a really great time playing Red Rocks in denver, It's just a legendary venue and was an honour to play there. Being honest I just love the opportunity to play music wherever it is!
EI: What artists/songs are you listening to now?
FP: Right now, I'm listening to DJ Snake. Generally I'm pretty hyped up for the new Strokes album.
EI: Are there any artists that inspired you to start making music?
FP: I think in electronic music it has to be The Prodigy. Their music set such a precedent for the direction of everything that has been happening over the past few years.
EI: Where do you find the inspiration for your songs?
FP: Wherever I can, there are no rules.
EI: Do you have a favorite sound that you use in your productions?
FP: I love building chords using weird sounds to create a wall, pretty much how I write a lot of my music.
EI: Do you have a dream collaboration, and if yes, who with?
FP: Probably Julian Casablancas from The Strokes.
EI: How has the electronic music scene changed, in your opinion, considering the rise in popularity electronic music has recently received?
FP: I think it's become a whole lot more interesting. It's popularity has drawn attention and interest from all sorts of different places. I never thought I would have heard a Muse and Nero tune but it happened!
EI: Thank you again for taking the time to do this interview. I wish you all the best in the future.
If you would like to find out more about Flux Pavillion, you can find him online at: fluxpavillion.com If you would like to see Flux Pavillion live, you can catch him this Tuesday, March 12th, at The Necto. Tickets can be purchased at: http://necto.com/tix/