Posted on
Thu, Jul 18, 2013 : 10 a.m.
3 tips for dining and drinking downtown during the Ann Arbor Art Fair
By Jessica Webster
• The Mega Guide: Full coverage of the 2013 Ann Arbor Art Fair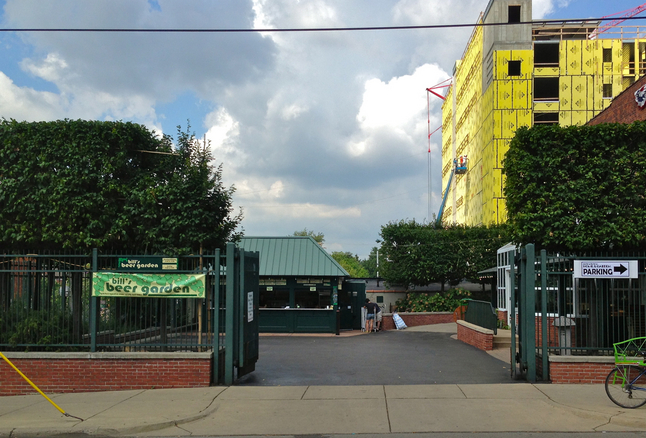 Jessica Webster | AnnArbor.com
Art fair has hit Ann Arbor, and with it has come the crowds and the heat. Whether you're venturing downtown to enjoy the art fair or you work downtown and can't avoid it, you're probably going to be looking for refreshment while you're here.
Finding food can be a challenge during art fair. There is no shortage of fair food — gyro, chicken on skewers, elephant ears, corn dogs — but what if you're looking for a place to sit for a minute and enjoy a respite from the crowds? I've got a few suggestions.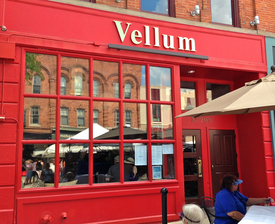 Jessica Webster | AnnArbor.com
Vellum Restaurant
-
209 South Main St.
Vellum is smack dab in the middle of art-fair madness, which would normally make me suggest that you stay away, but take one step inside this relatively recent addition to the Main Street restaurant lineup and the insanity of the crowded street behind you instantly evaporates.
Added bonus: Vellum started serving lunch this week. The lunch menu—with full bar and an award-winning wine list—features favorites like the pea and mint soup ($6), the Vellum burger (with egg, bacon jam, pickled jicama and mushroom sauce, $13), and a panna cotta dessert with candied bacon that is worth every calorie ($8).
Vellum serves lunch on weekdays from 11 a.m. - 2:30 p.m. Dinner is served from 5:30 - 10:30 p.m. During art fair, the bar will remain open all afternoon, Wednesday through Friday. There will be no lunch service on Saturday, but the bar will open at 5 p.m.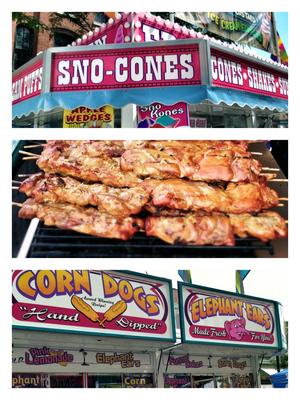 Bill's Beer Garden,
210 S Ashley St
Just steps from the western edge of the art fair sits an oasis of wine and Michigan craft beer. Usually open only in the evenings, owners Mark Hodesh and Bill Zolkowski decided to keep this parking lot beer garden open from noon to 11 p.m. for the duration of the Ann Arbor Art Fair.
Though there is no food served at Bill's Beer Garden, there are many food options within a block of the location (including Mark's Carts and the West Liberty art fair food court), and customers are encouraged to bring food with them to enjoy while they are drinking.
Bill's Beer Garden will be open from noon - 11 p.m. all four days of art fair, with a happy hour featuring $1 off all draft beer every day from noon until 7 p.m.
Just a block away from all of the art fair action is a market and eatery reminiscent of New York's Dean & Deluca. Run by savvy Ann Arbor restauratuer Sava Lelcaj, Babo has a good mix of fresh produce, soups, made-to-order sandwiches, prepared foods, specialty grocery, pastries, and a coffee bar serving Ugly Mug roast prepared by skilled baristas.
You can take your order to go, or grab a seat at one of the long communal tables in the market.
Babo is open from 8 a.m. - 11 p.m. Monday through Saturday, and Sunday from 9 a.m. - 11 p.m.
Jessica Webster leads the Food & Grocery section for AnnArbor.com, a part of the MLive Media Group. Reach her at JessicaWebster@annarbor.com. You also can follow her on Twitter or subscribe to AnnArbor.com's email newsletters.