Posted on
Tue, Mar 5, 2013 : 2 p.m.
Adventure food: Life's memorable moments often marked with edibles
By Kim Bayer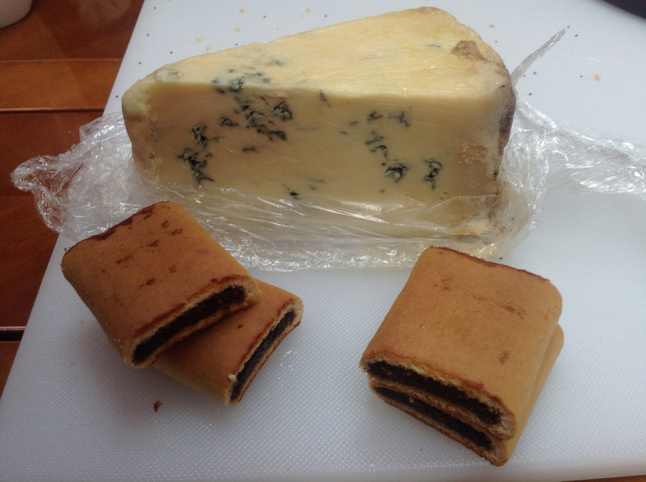 Kim Bayer | AnnArbor.com Contributor
Have you ever seen those acrobats who spin a plate at the end of a long stick? They add another stick and another plate, over and over, until they've got a a dozen or more plates spinning, and they're just  teetering on the edge of control, at the same time miraculous and threatening to all come tumbling down?  It's kind of a metaphor for life. 
One of those spinning plates in our lives is food — every hour of every day it's either just before or just after the next meal. Whether it's another quiet week in Lake Woebegone or whether it's the day you summit K2 — there will be meals. If it's the day you summit K2, I'd call those meals adventure food.
So what's adventure food? It can be mountaintop meals. Or the meals that result from the adventure you go on to secure specific edibles.
For example, the world's best blueberry pie that you got for the price of the piney hot hours to fill a bucket with tiny wild blueberries — that's adventure food. The trip to gather ramps in still leafless woods hazed with delicate pink spring beauties, and the long weekend fishing for trout that you cook in a cast iron skillet over a fire on the banks of the Fox River — those are both adventure food. Â 
Adventure food can be what you eat as the result of an adventure to an unfamiliar place. For example, a savory tagine at a souk in Algeria, crisp brunepinner cookies in Norway at Christmastime with snow sifting down, golden conch fritters at an open air bar on Tortola. 
Adventure food can be the food you eat while you're actually adventuring — whether stopping at a roadside campground on a long car trip or summiting K2 or sailing to Anegada in the British Virgin Islands. Often this kind of adventure food is not very exciting — it's the bowl of oatmeal or the steaming hot ramen noodles cooked over a tiny camp stove, or the crackers with salami carried in a backpack. Especially when your adventure is much more exciting than your food, you need a little something something for a treat. 
One treat that we have discovered is the fig blue-ton: two fig newtons, sandwiching a slice of blue cheese. This is adventure food at its finest: portable, easy to procure, and somehow decadent. It's what adventure is all about. And like adventures, ideas for and memories about adventure foods are things that you gather over a lifetime — hopefully to be taken out and enjoyed again and again.
Kim Bayer is a freelance writer and culinary researcher. Email her at kimbayer at gmail dot com.