Posted on
Thu, Mar 29, 2012 : 11:53 a.m.
Ann Arbor food and drink calendar
By AnnArbor.com Staff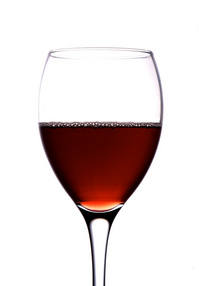 Photo by flickr user geishaboy500
Thursday Night Rush Hour Relief at the Wine Bar.
5-8:30 p.m. Cranbrook Whole Foods, 990 W. Eisenhower Parkway, Ann Arbor, at the wine bar. Each Thursday evening, experts lead an exploration of wine, cheese and appetizers. This week's topic: Red Bordeaux. 734-997-7500.
Rustic Italian Cooking: Everyday Pasta with Francesca Giarraffa. 5:30-8:30 p.m. Ann Arbor Whole Foods, 3135 Washtenaw Ave., Ann Arbor. Pasta is more than just a delicious entrée or side dish; it's an essential part of Italian culture. Italians have been creating pasta dishes for generations, varying the shapes and sauces to reflect regional traditions. In this hands-on class, led by our native Italian cooking instructor, you'll prepare and enjoy mezza luna (half-moon shaped pasta filled, in this version, with sautéed artichoke hearts and cheese, topped with a white cream sauce, parmigiano cheese and fresh parsley), sautéed zucchini (with pancetta and onions), and traditional tiramisu. This class is held in the Cooking and Lifestyles Classroom. Tuition: $39. Mandatory fee: $15. www.wccnet.edu/lifelong-learning/.
Mayacamas Wine Dinner. 6:30 p.m. The Chop House, 322 S. Main St., Ann Arbor. Meet Mayacamas winemaker Chris Travers and taste unique menu creations by Chef Jeff Bliven, with wine pairing by Certified Sommelier Eric Arsenault. Course 1: Mayacamas 2008 Sauvignon Blanc (Napa Valley). Seared halibut cheek, with arugula, avocado and fresh grapefruit sections, drizzled with tarragon oil and grapefruit emulsion. Course 2: Mayacamas 2008 Chardonnay and Library Release Chardonnay (Napa Valley). Pork belly with miso butterscotch glaze and Fuji apple slaw. Course 3: Mayacamas 2006 Merlot (Napa Valley). Pan roasted lamb loin with a barley and fava bean ragout, fresh goat cheese and sour cherry almond relish. Course 4: Mayacamas 2005 Cabernet Sauvignon and 2002 Cabernet Sauvignon (Napa Valley) Smoked Peppercorn Dusted Snake River Wagyu Ribeye with celeriac au gratin and chanterelle mushrooms, finished with a cabernet reduction . Course 5: Blood Orange Creme Caramel. Coffee or tea. $100 (tax and gratuity not included). Reservations are required by calling 888-456-3463.
The Food Mix. 7 p.m. The Yellow Barn, 416 W. Huron St., Ann Arbor. The organization Rap For Food is promoting its first benefit event, The FOOD MIX. It is a donation event that benefits local foods, community gardens, and sustainable gardening, as well as musicians and education for all ages. There will be food samples and raffle prizes from sponsors like Pilar's Tamales and Grange Kitchen, and more. There will be live musicians like K Serra, Dastardly, and Home Grown who will perform for a large crowd. This event is family-friendly, student-friendly and community-oriented. $5 donation. www.facebook.com/rapforfood .
Better Bagels. 5:30-9:30 p.m. Zingerman's Bakehouse, 3711 Plaza Drive, Ann Arbor. Friends of ours were forever pining for the bagels of their childhood, not the soft, holeless, variety that are all too common now. At Zingerman's Bakehouse we decided to make bagels as they were a long time ago - crispy on the outside, chewy on the inside, with a big taste, and a hole you can stick your finger through. Let us teach you to make this now all-American breakfast in your own home. $100. 734-761-7255.
Bake Me a Cake. 5:30-9:30 p.m. Zingerman's Bakehouse, 3711 Plaza Drive, Ann Arbor. The first thing a lot of people learn about making anything with batter is to not over mix it. Unfortunately, that's all a lot of folks ever learn and there's a lot more we have to teach you about how to make a great cake. In this class you'll learn how to make (and take home) three complete cakes each requiring a different mixing technique — Butter Cake, Angel Food and Flourless Chocolate Truffle Cake — so the folks you're baking for can enjoy the fun, too. $125. www.bakewithzing.com.
Friday
Danish - The Breakfast of Vikings. 1-5 p.m. Zingerman's Bakehouse, 3711 Plaza Drive, Ann Arbor. Sail ashore and conquer the mysterious and rich world of Danish dough. You will make your own dough and create hand-shaped Danish. Almond, cream cheese or fruit filled, each surrounded by the rich tender flaky dough — that is a good Danish. $125. 734-761-7255.
Mark's Carts Grand Re-opening Celebration. 5-10 p.m. Mark's Carts, food cart courtyard, 211 W. Washington, Ann Arbor. Five returning and three new food carts will kick off the new season with food and festivities. Event being held in conjunction with Festifools, which has a music stage on West Washington near the courtyard. No cover charge; price of purchases. 734-224-8859 or info@markscartsa2.com.
136th Annual Egg Supper. 5:30-7:30 p.m. North Lake United Methodist Church, 14111 N. Territorial Road, Chelsea. We will be serving omelets, baked beans, potatoes, salads, rolls, and dessert. Free-will donations will benefit camp and mission scholarships. The church is handicap accessible. Cost is by free-will donation. 734-475-7569.
Beer Class: Dopplebocks. 6-7 p.m. Cranbrook Whole Foods, 990 W. Eisenhower Parkway, Ann Arbor. This evening, Jen will explore Dopplebocks, a seasonal, springtime beer. $6 for six tastes. 734-997-7500.
Fish Fry: Dexter Knights of Columbus. 4:30-7:30 p.m. Dexter Knights of Columbus Banquet Hall, 8265 Dexter-Chelsea Road, Dexter. Every Friday, Feb. 24-March 30: Fried shrimp, baked and fried fish, sides and salad bar. 734-426-5558.
34th Annual Lenten Fish Fry. 4:30-7:30 p.m. Old St. Patrick, 5671 Whitmore Lake Road, Ann Arbor. Come for a fish fry every Friday, Feb. 24-March 30. Menu: Fried Alaskan Pollock, choice of potato, salad bar and beverage. Desserts are available for a nominal additional charge. Beer and wine are available for a donation. $8 for adults, $7 for seniors, $6 for children ages 5-11. Children 4 and younger eat for free. 734-662-8141.
Fish Dinners on Fridays during Lent. 4:30-7 p.m. St. Mary's Catholic Parish, 10601 Dexter Pinckney Road, Pinckney. The Men's Club of St. Mary's Catholic Parish in Pinckney is proudly sponsoring its annual Fish Dinners on Friday evenings during Lent. The Parish is located south of M-36 at 10601 Dexter Pinckney Road in Putnam Township. Our delicious dinner includes baked or beer battered fried fish, choice of French fries, scalloped or baked potato, beets, coleslaw, homemade macaroni and cheese, cut vegetables, Jell-O, homemade rolls and dessert and assorted beverages. Take outs are available! The cost is $9 for adults, $8 for seniors, $4 for children (under age 12). Immediate family price: $30. 734-878-3161.
Saturday
Green Thumb Series: Garden to Table. 2-3 p.m. The Garden Mill, 110 S. Main St., Chelsea. Join us for a FREE series of workshops featuring ideas, tips, and recipes to enjoy your garden's bounty, every Saturday in March. March 31: The Uses and Benefits of Raw Honey. Jan Sevde, local beekeeper and avid gardener, will discuss the different types of honey and the benefits of raw honey and its use in your recipes. Free and open to the public. Call to make a reservation: 734-475-3539.
Sunday
Preserving Traditions: Buying and Storing Groceries in Bulk. 2-4 p.m. Pittsfield Grange, 3337 Ann Arbor-Saline Road. Buying in bulk saves money and time, and can make local and/or organic purchases more feasible. Come learn where to find bulk grocery items like flour, beans, rice, and pasta. We'll also discuss where and how long to store it all. The last part of the meeting, we'll discuss a large bulk purchase. Hopefully, we'll place an order which will be picked up and distributed at the Grange a week or two after the workshop. Bring your checkbook if you plan to participate in the purchase. Free for Grange members. Non-members: $5-10, sliding scale. Reservations requested: 734-997-8844 or http://www.eventbrite.com/org/814998331.
Tours of the Creamery. 2 p.m. Zingerman's Creamery, 3723 Plaza Drive, Ann Arbor. Cheesemaker and managing partner John Loomis leads the whey and gives the inside scoop on how they make artisan cheeses and old-fashioned gelato (that's Italian ice cream). $5. You will receive a $5 coupon to spend in The Cheese Shop. 734-929-0500.
Monday
4th Annual Local Food Summit - Remembering Our Roots: Local Food Victories Past, Present, and Future. 8 a.m.-4 p.m. Morris Lawrence Building, Washtenaw Community College, 4800 E. Huron River Drive, Ann Arbor. Attention all local food stakeholders and supporters: Mark your calendars for the fourth annual HomeGrown Local Food Summit, Remembering Our Roots: Local Food Victories Past, Present, and Future. The Food Summit is an annual event for stakeholders and other community members highlighting key issues within the Washtenaw County food shed. We bring in speakers, provide opportunities for socializing and networking, and of course, serve delicious local food to attendees. This year's Local Food Summit will highlight Michigan's unique agricultural history in order to connect past successes with future possibilities. We will focus on how to maintain the large strides we have made in recent years and what we can do to strengthen the current food system and push it forward into the future. $35-$45. Admission is open to anyone who eats. Register at http://localfoodsummit2012.eventbrite.com/ or visit LocalFoodSummit.org for more information. Full and partial scholarships are available.
Open dance and wine tasting. 6 p.m.-close. Passport Restaurant and Lounge, 3776 S. State St., Ann Arbor. Open dancing and free wine tasting from 6 p.m. to close. No cover charge; price of purchases. 734-222-1111.
Milan Senior Nutrition Program. 11:45 a.m. Milan Senior & Community Activity Center, 45 Neckel Court, Milan. In partnership with the Washtenaw County Senior Nutrition Program, they offer a nutritionally balanced meal three afternoons a week: Mondays, Wednesdays and Thursdays. There is a suggested donation of $2.50 for anyone who is 60 years or older and a fee of $5 for anyone under the age of 60. They do ask for 48 hour advanced reservations. Call or stop by the office. 734-439-1549.
Tuesday
Wines of Michigan. 6:30-9:30 p.m. Morris Lawrence Building, Washtenaw Community College, 4800 E. Huron River Drive, Ann Arbor. This two-class series (April 3 and April 10) highlights the unique features of Michigan wines, including their similarities to and differences from those of California and Europe. You'll learn how wines are made, what factors contribute to the immense diversity of flavors, and how to taste, enjoy, and select wines. We'll discuss and sample a variety of wines. $75. http://www.wccnet.edu/lifelong-learning/.
Lunch is Served. Noon-1 p.m. Turner Senior Resource Center, 2401 Plymouth Road, Ann Arbor. Repeats every Tuesday and Friday. Reservations are required with two days prior notice. Suggested donation for those over 60 years of age is $2.50, for all others, $5. Call 734-998-9353 for reservations.
Wednesday
Mini Mambo Italiano: Italian Breads. 5:30-9:30 p.m. Zingerman's Bakehouse, 3711 Plaza Drive, Ann Arbor. If Mambo Italiano is the grand tour, this is more like a trip to Little Italy. All the fun and all the flavor in half the time. We'll make ciabatta from Puglia, and focaccia from Genoa. From the tender chewiness of ciabatta to the olive oil infused decadence of focaccia, soon you too will be saying Viva Italia! $100. 734-761-7255.
Noodling about Strudelling. 6-9 p.m. Zingerman's Bakehouse, 3711 Plaza Drive, Ann Arbor. Remember when you were little and the gym teacher pulled out a compact plastic bundle and magically unfurled it into a huge parachute that the whole class could fit under? Well, have that experience all over again when by taking a grapefruit-sized piece of strudel dough and stretch it out to cover a 24-square foot table. Oh, but before you learn how to pull the dough, you'll learn how to mix it and make sweet and savory fillings to finish it off. $75. 734-761-7255.
Wednesday Wine Tasting. 6:30 p.m. Paesano's Italian Restaurant, 3411 Washtenaw Ave., Ann Arbor. This informal wine tasting allows patrons to sample five up and coming wines from Italy. Joined by one of Paesano's knowledgeable wine purveyors, the staff creates tasty appetizers to accompany the bold flavors. $25. www.paesanosannarbor.com.
Thursday, April 5
Coney Dog and Root Beer Float Night. 5-8 p.m. American Legion Post #419, 9807 Whitewood Road, Pinckney. $1. For more information call 734- 878-9522 or 734-341-4249.
(un)Corked Wine Tasting - Michigan Superstars: J. Trees Cellars. 7:30-8:30 p.m. Alley Bar, 112 W. Liberty St., Ann Arbor. Casual atmosphere, great wines, good friends. Michigan wines are making waves worldwide and with good reason. Many folk in this country, and even in the state, think of Michigan wines as part of an inchoate wine industry and they couldn't be further from the truth; in this day and age, one can find Michigan wines to tackle the best global examples of our best grapes. The Germanic/Alsatian varietals have been redeemed for years by this Michigan soil and weather after many sad attempts, and some Loire and Burgundian varietals have also made reliably sound wines. There are people out there that are even playing with a few Rhone and Bordeaux varietals with some success. One of the most intriguing winemakers out there is close to our Ann Arbor home, his name is Jon Treloar and his wines are sold under the J. Trees label. You can visit him in Blissfield Michigan but if you come join us at the Alley Bar, he will be here presenting his labors of love. We expect to taste a Chardonnay, dry Riesling, House Red (Chancellor and Marechal Foch), and two more wines of his choosing. Heck, he may even bring his Ice Cider — we can only hope. (un)Corked is held at Alley Bar the first Thursday of every month and is hosted by Eric Lundy and Jorge Lopez Chavez. $10 admission includes a sampling of five different wines. Purchase tickets at http://www.producestation.com/events/tastings.php. No ticket sales at the door.
Thursday Night Rush Hour Relief at the Wine Bar. 5-8:30 p.m. Cranbrook Whole Foods, 990 W. Eisenhower Parkway, Ann Arbor, at the wine bar. Each Thursday evening, experts lead an exploration of wine, cheese and appetizers. This week's topic: Pinot Grigio vs. Pinot Gris. 734-997-7500.
To submit events for this calendar, e-mail calendar@annarbor.com.