Posted on
Thu, Feb 21, 2013 : 8:33 a.m.
Ann Arbor food & drink calendar for the week of Feb. 21-28
By AnnArbor.com Staff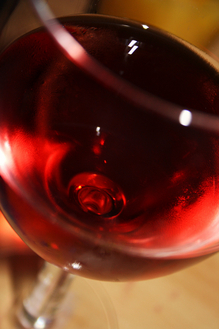 Photo by Flickr user jessicamelling
Today
(un)Corked Wine Tasting: with Mas de Daumas Gassac of the Languedoc region of France
. 7-8:30 p.m. LePop Gallery, 101 N. Main St., Ann Arbor. Join us and special guest Samuel Guibert for a taste of six outstanding wines from Mas de Daumas Gassac--the legendary producer from the Languedoc region. Amie Guibert and his wife Veronique purchased the farm (mas) in 1970 in an effort to escape Paris and city life. During renovation of the home, the couple surveyed their new land to determine what they should plant. Henri Enjalbert (geology professor, and oenologist) noted that the unique red glacial soil coupled with the evening's cool air of the Gassac Valley (rare in Southern Rhone) made for an ideal spot for planting vines. Enthused by Enjabert's findings, the Guiberts began planting their vineyard in 1972. As usual, we will also have a selection of cheeses picked exclusively for this event by cheese-monger Eric Lundy. $15. No ticket sales at the door. Purchase tickets at The Produce Station or at
http://www.localwineevents.com/events/detail/454854
.
Reading Between the Wines: Quarter Bistro Wine Tasting to Benefit Washtenaw Literacy. 6 p.m. Quarter Bistro& Tavern, 300 S Maple Road, Ann Arbor. Enjoy four specially selected seasonal wines from the Quarter Bistro's cellar plus appetizers. A portion of the proceeds benefit adult literacy. $30. 734-879-1320 or rsvp@washtenawliteracy.org. $30.
Tea with the Fairies. Two seatings: 1 and 4 p.m. Crazy Wisdom Bookstore and Tearoom, 114 S. Main St., Ann Arbor. Children and their families are welcome for tea and petits fours served by real-life fairies. Celebrate with our magical fairies as they serve tea, treats, and magic. There will be story time read from books available from Crazy Wisdom Bookstore. Fairy attire is encouraged. Be creative. $11 per person. Babies 18 months and younger attend for free. 734-665-2757.
Coney Dog and Root Beer Float Night. 5-8 p.m. American Legion Post #419, 9807 Whitewood Road, Pinckney. $1.25 per Coney dog. For more information call 734- 878-9522 or 734-341-4249.
Thursday Night Rush Hour Relief at the Wine Bar. 5-8:30 p.m. Cranbrook Whole Foods, 990 W. Eisenhower Parkway, Ann Arbor, at the wine bar. Each Thursday evening, experts lead an exploration of wine, cheese and appetizers. This week's topic: White blends of the U.S. $17. 734-997-7500.
Friday
Fifth Annual Homegrown Local Food Summit: (Re)imagining a Fair Food System. 8 a.m.-4 p.m. Morris Lawrence Building, Washtenaw Community College, 4800 E. Huron River Drive, Ann Arbor. Volunteer organizers from Slow Food Huron Valley are creating a one day conference-style gathering for those interested in community food security. Recognizing Michigan's roots as a deeply agricultural state, the Summit highlights local food as an economic driver, and continues the mission of strengthening connections across the local food landscape. The event keynote speaker is Malik Yakini, founder and executive director of the Detroit Black Community Food Security Network , which operates a seven-acre farm in Detroit. Yakini is the 2013 recipient of the James Beard Foundation's Leadership Award. The ticket price includes a locally-sourced light breakfast and full lunch donated by event sponsors. $50 (scholarships are available). Online registration is at www.localfoodsummit.org.
Artini Martini Crawl. 7-10 p.m. Various locations in downtown Ann Arbor. The Artini Martini Crawl will benefit the Ann Arbor Art Center. Once again, downtown Ann Arbor's hippest establishments will compete to create the most artful martini. And you get to be the judge. This year's locations are: Bab's Underground Lounge, The Black Pearl, Café Felix, Habana, Mash, Melange, The Last Word, The Ravens Club, Rush Street and Vinology. $45. www.annarborartcenter.org or 734-994-8004 ext. 111.
All You Can Eat Fish Fry. 5-8 p.m. Livingston County Wildlife Conservation Club, 6060 E. M-36, Hamburg Township. Dinner includes fish (fried, baked), smelt, hush puppies, macaroni and cheese, french fries, vegetable, coleslaw, rolls and butter, homemade desserts, coffee, lemonade and ice tea. A cash bar is available. $10 for adults, $9 for seniors, $5 for children ages 6-12. Children 5 and younger eat for free. 810-231-1811.
St. Mary Lenten Fish Dinner. 4-7 p.m. St. Mary's Catholic Parish, 10601 Dexter Pinckney Road, Pinckney. The Men's Club of St Mary's Catholic Parish in Pinckney sponsors its annual Fish Dinners on Friday evenings during Lent, through March 22. The Parish is located south of M-36 at 10601 Dexter Pinckney Road in Putnam Township. Dinner includes baked or beer battered fried fish, choice of french fries, scalloped or baked potato, beets, coleslaw, homemade macaroni and cheese, cut vegetables, Jell-o, homemade rolls and dessert and assorted beverages. Take outs are available. $9 adults, $8 seniors, $4 children (under age 12) with a family (immediate only) plan available at $30. 734-878-3161.
Fish Fry: Saline Knights of Columbus. 4-7 p.m. St. Andrew's Catholic Church, 910 Austin Drive, Saline.Baked tilapia, beer-battered fried cod, salad, fries, beverages, and homemade cheesy potatoes, broccoli salad, coleslaw, mac and cheese, and desserts. $10, with discounts for seniors and children. 734-944-7790.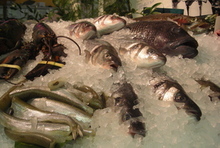 34th Annual Lenten Fish Fry
. 4:30-7:30 p.m. Old St. Patrick's Church parish hall, 5671 Whitmore Lake Road, Whitmore Lake. Every Friday in Lent, through March 22, the church offers fried Alaskan pollack, choice of potato or macaroni and cheese, salad bar, and beverage. Desserts are available for a nominal additional charge. Beer and wine are available for a donation. $8, with discounts for seniors and children.
oldstpatrick-annarbor.com
or 734-662-8141.
Lenten Fish Dinner. 5-7:30 p.m. St. Francis of Assisi Catholic Church Parish Activities Center, 2250 E. Stadium, Ann Arbor. Every Friday in Lent, through March 22, the parish provides homemade clam chowder, fried cod, baked tilapia, mac and cheese, green beans, roasted red potatoes, french fries, salad bar, coleslaw, rolls with butter, homemade desserts, Girl Scout cookies and beverages. $9, with discounts for seniors and children. 734-769-2550.
Lenten Fish Fry: St. Mary Chelsea Knights of Columbus. 5-8 p.m. St. Mary Catholic Church, 14200 E. Old US-12, Chelsea. $10. 734-475-7561.
Sloppy Joe and Boston Cooler Night. 5-8 p.m. American Legion Post #419, 9807 Whitewood Road, Pinckney. Boston Coolers are $1, Sloppy Joe plates are $2 with additional Sloppy Joes for $1. For more information call 734-878-9522 or 734-341-4249.
Saturday
Irish Soda Bread & Scones. 2-3 p.m. Cranbrook Whole Foods, 990 W. Eisenhower Parkway, Ann Arbor. Join Eric in the Lifestyle Centerfor a primer on baking Irish soda bread and scones. $5. 734-997-7500.
Craft Beer Pairing. 6:30-9:30 p.m. Ann Arbor Cooks, 5060 Jackson Road, Ann Arbor. We investigate the eatables that are beers best drinking buddies. In this beer lovers class, you will learn how to create the perfect partner for your microbrews - "The Plowman's Plate" - rustic breads, preserved meats, craft cheeses, homemade mustards and a variety of pickled condiments. While sampling a variety of Michigan microbrews, your taste buds will discover how these delicacies become the staples for casual get-togethers that celebrate the glorious hop. Menu: Irish soda bread; caraway-beer mustard; pork country terrine; sweet pickle chips and spicy tomato chutney - all served on a cutting board. $75. Register online 48 hours in advance at www.annarborcooks.com.
Women in Wine Strolling Wine Tasting. 7-9 p.m. Vinology, 110 S. Main St., Ann Arbor. Attendees may sample from 30-40 wines all pioneered by women. Female-inspired, hearty appetizers are included. The event is perfect for a girls night out. $45, not including tax and gratuity. Discounts for groups of 10 or more. 734-222-9841.
Sap to Syrup - Making it Yourself, with the Washtenaw County Parks & Recreation Commission. Two sessions, 1 and 3 p.m. County Farm Park Field Operations building, Platt Road entrance. A WCPRC staffer demonstrates how to make maple syrup. The 1 p.m. session is for families and the 3 p.m. session is for adults only. Free, but preregistration is required: 734-971-6337, ext. 334.
Habitat for Humanity Italian Dinner. 4:30-7 p.m. Dexter United Methodist Church, 7643 Huron River Drive, Dexter. Menu includes salad, Chicken Cacciatore, lasagna, pastas, pizza, marinara and Alfredo sauces, beverages and dessert. Silent auction. Proceeds benefit a Habitat for Humanity project to renovate two homes to sell at affordable prices to qualified buyers. $9 for adults, $8 for seniors. $5 for kids ages 5-12. Kids 4 and younger eat for free. 734-426-8480.
Annual Fundraising Banquet: Washtenaw County Pheasants Forever. 5:30 p.m. Washtenaw Farm Council Grounds, 5055 Ann Arbor-Saline Road, Ann Arbor. The event includes a buffet dinner, live and silent auctions, and raffles. $65. washtenawpf.org or 734-740-7300.
Eat, Meet, & Be Cherry. 2-4 p.m. Cherry Republic, 223 S. Main St., Ann Arbor. Every Saturday in February and March, the store will host cooking demos by chefs from local restaurants, including Lena (Feb. 23), Tios (Mar. 2), The Melting Pot (Mar. 9), Gratzi (Mar. 16), Habana Cellar Lounge (Mar. 23), and Conor O'Neill's (Mar. 30). Free. 734-585-5231.
Saturday Farmers Market. 7 a.m.-3 p.m. Ann Arbor Farmers Market, 315 Detroit St., Ann Arbor. Find local produce and food from some of your favorite farmers as well as educational food demos and more. Free admission. Visit www.a2gov.org/market for more information.
Saturday and Sunday
Journey to the Sugar Bush. Tours on Saturday and Sunday at 10 a.m., 11 a.m. and noon. Breakfast is served 9 a.m.-2 p.m. Hudson Mills Metropark, 8801 N. Territorial Road, Dexter, in the Activity Center. Take a journey to the sugar bush on a guided tour. Travel back in time and experience how maple syrup has been made over the years; you may get a chance to tap a tree. Plus, enjoy an all you-can-eat pancake and sausage breakfast. $3 for the guided tour. Breakfast is $5.50 per adult and $3.50 per child. Preregistration is required at 734-426-8211.
Sunday
France Cuisine LLC Cooking demonstration. 2-3:30 p.m. Hollander's, 410 N. Fourth Ave., first floor of the Kerrytown Shops, Ann Arbor. In this cooking demonstration with Brigitte Romero, she will demonstrate three tasty and healthy French dinners, which are fast and easy to prepare. With no cooking experience needed, they are perfect when you have little time or when your kids want to help: Turkey cutlets au jus with lemon and herbs, shrimp with sun-dried tomatoes and caper sauce, pork chop wrapped with herbs, spices and mustard. Class includes recipes and samples. $25. 734-741-7531 or Brigitte.romero@sbcglobal.net.
Country Breakfast. 8-11:30 a.m. American Legion Post #419, 9807 Whitewood Road, Pinckney. $6 for adults, $5 for seniorsm $3 for children 9 and under. 734-878-9522 or 734-341-4249.
Monday
Gluten-free Gourmet 3. 6:30-9:30 p.m. Ann Arbor Cooks, 5060 Jackson Road, Ann Arbor. This class is offered through Washtenaw Community College, but held at Ann Arbor Cooks. If you've been trying to navigate the gluten-free world and are a little overwhelmed, or seek more helpful information, these classes are designed to provide education and plenty of new ideas. Each class section features a unique menu. Menu: "Best ever" green power smoothie; white bean, green cabbage and red beet salad (with fresh herbs and light lemon vinaigrette); asparagus and quinoa stuffed portabellas (with roasted red peppers and balsamic reduction, served over greens); gourmet popcorn - three ways. $75. Register online 48 hours in advance at www.annarborcooks.com.
Milk from Seeds with Amanda Klein. 6:30-8:30 p.m. Ann Arbor Whole Foods, 3135 Washtenaw Ave., Ann Arbor. Make your own milk from nuts and seeds. It is easy to do, tasty and healthy too. Taste milks made from a variety of nuts and seeds. Understand how to use this milk as a base for other recipes. This class is held in the Cooking and Lifestyles Classroom. $35. Register with Ann Arbor Community Education & Recreation: 734-994-2300 ext. 53203 or www.aareced.com.
Milan Senior Nutrition Program. 11:45 a.m. Milan Senior & Community Activity Center, 45 Neckel Court, Milan. In partnership with the Washtenaw County Senior Nutrition Program, they offer a nutritionally balanced meal three afternoons a week: Mondays, Wednesdays and Thursdays. There is a suggested donation of $2.50 for anyone who is 60 years or older and a fee of $5 for anyone under the age of 60. They do ask for 48 hour advanced reservations. Call or stop by the office.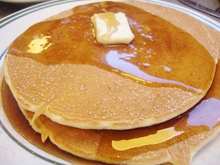 Mary Bilyeu, Contributor
Tuesday
Skyline Pancake Dinner Fundraiser
. 5:30-7:30 p.m. Skyline High School, 2552 N. Maple, Ann Arbor. The Skyline Men's and Woman's Lacrosse Teams will be joining forces and holding a pancake dinner in the Skyline Commons. The funds raised will provide much needed financial support for the coming season necessary since the District has stopped funding both of these programs. $6 each or five tickets for $27. 734-994-6515.
Lunch is Served. Noon-1 p.m. Turner Senior Resource Center, 2401 Plymouth Road, Ann Arbor. Repeats every Tuesday and Friday. Reservations are required with two days prior notice. Suggested donation for those over 60 years of age is $2.50, for all others, $5. Call 734-998-9353 for reservations.
Wednesday
After School Kids' Cooking Club. 4:15-6:15 p.m. Ann Arbor Cooks, 5060 Jackson Road, Ann Arbor. Our focus in the cooking club this winter is to teach recipes that can be made as an appetizer or a meal. After a brief overview of kitchen safety and the menu, we'll start chopping and cooking. We encourage students to taste along the way. It is hands-on and includes everything from knife skills to baking to international cuisine! We'll send home the leftovers (feel free to send a container) and a recipe packet. This class is for kids ages 9 and older. February menu: Thai-style chicken skewers with coconut sauce; hummus bi tahini with pita crisps; broiled pineapple & bacon wraps. $45. Register online 48 hours in advance at www.annarborcooks.com.
Rustic Italian Cooking: Pork - Italian Sunday Suppers with Francesca Giarraffa. 5:30-8:30 p.m. Ann Arbor Whole Foods, 3135 Washtenaw Ave., Ann Arbor. Students will assist in preparing Genovese stew (pork and veal slow cooked in white wine, onions, vegetables and herbs, served over penne pasta), fennel au gratin (baked with bread crumbs and nutmeg) and a seasonal dessert. The entire meal will be enjoyed together family style. Tuition: $39; mandatory fee: $15. Students may register on-line through www.wccnet.edu.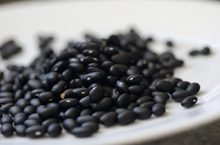 Bulk Basics: Beans
. 6-7 p.m. Cranbrook Whole Foods, 990 W. Eisenhower Parkway, Ann Arbor. We'll take a tour of our new bulk department and then gather in the Lifestyle Center for an overview on selecting, storing and cooking beans. Susan will cover a variety of different cooking methods and demonstrate a bean stew, a soup, and a dip. $5. 734-997-7500..
Winter Blahs Beer Tasting
. 7-10 p.m. Sidetrack Bar & Grill, 56 E. Cross St., Ypsilanti. This beer tasting event is sure to make you forget all about the doldrums of winter. The event will be held in our new space (next to Frenchie's) and will feature a ton of microbrews for your tasting pleasure, as well a buffet of appetizers and finger foods. There will be style and tasting notes provided, as well as plenty of beer geeks and brewery representatives on hand to discuss the brews. To top it all off, we will be raflling off great prizes including beer schwag and Sidetrack gift cards. $25. 734-483-1035.
Greenbush Brewing Co. Release Tasting & Celebration. 7:30-8:30 p.m. Live/The Last Word, 102 S. First St., Ann Arbor. This tasting event will be a rock star evening of tastes and talks with New Michigan Beer superstar Greenbush Brewing Co., an amazing brewery with an experimental bent in Sawyer, Mich. Jennifer Piotter from Greenbush will lead us through a discussion of what Greenbush Brewing is all about, and then she will provide a discussion of each of the five beers in a course format. The tasting lineup will include Anger Black India Pale Ale, Closure American Pale Ale, Distorter Stout-is Porter, Dunegras IPA, and Brother Benjamin Imperial IPA! Enjoy a tasting portion (six ounces) of five beers and conversations with Jennifer Piotter and The Produce Station team. $15. Purchase tickets at The Produce Station or online at http://www.localwineevents.com/events/detail/461726.
Wednesday Wine Tasting. 6 p.m. Paesano's Italian Restaurant, 3411 Washtenaw Ave., Ann Arbor. This informal wine tasting allows patrons to sample five up and coming wines from Italy. Joined by one of Paesano's knowledgeable wine purveyors, the staff creates tasty appetizers to accompany the bold flavors. $25. www.paesanosannarbor.com.
Thursday, Feb. 28
Gluten-Free Pizza Party. 6:30-9:30 p.m. Ann Arbor Cooks, 5060 Jackson Road, Ann Arbor. We've been working tirelessly on perfecting the perfect gluten-free pizza dough, and, well, we've got it. We'll be baking off two types of pizza dough recipes sure to satisfy your cravings. Menu: Thin crust pizza dough; thick and chewy pizza dough; gourmet topping bar including fresh seasonal vegetables, gourmet cheeses with homemade sauces and pestos. We'll also be featuring a gluten-free beer tasting, including some of the new wheat-free beers offered on the market today. $75. Register online 48 hours in advance at www.annarborcooks.com.
Thursday Night Rush Hour Relief at the Wine Bar. 5-8:30 p.m. Cranbrook Whole Foods, 990 W. Eisenhower Parkway, Ann Arbor, at the wine bar. Each Thursday evening, experts lead an exploration of wine, cheese and appetizers. This week's topic: Celebrate Spain. $17. 734-997-7500.
To submit events for this calendar, e-mail calendar@annarbor.com.