Posted on
Thu, Jan 17, 2013 : 8:32 a.m.
Ann Arbor food & drink calendar for the week of Jan. 17-24
By AnnArbor.com Staff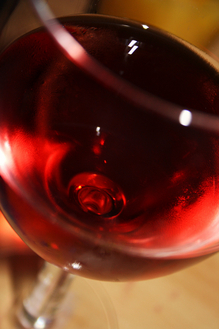 Photo by Flickr user jessicamelling
Today
(un)Corked Wine Tasting with Michigan Winery Laurentide
. 7:30-8:30 p.m. Live/The Last Word, 102 S. First St., Ann Arbor. Laurentide Winery is named in honor of the last great ice sheet that receded 10,000 years ago from the upper tier of the North American continent. The Leelanau Peninsula was exposed, and the rocks and fossils from a 350 million year old ancient sea floor started to formulate the soil that sustains the vines today contributing to the unique terroir of the region. Wine lovers are invited to meet Bill and Susan Braymer, owners of Laurentide, and taste the wines of Laurentide Winery from the Leelanau Peninsula: Sauvignon Blanc, Chardonnay, Pinot Gris, Riesling, white blend, Pinot Noir, and cherry. Ticket price includes a sample of five wines. $15. Purchase tickets at The Produce Station or online at
http://www.localwineevents.com/events/detail/455472
.
30-Minute Dinners. 10 a.m.-1 p.m. Ann Arbor Cooks, 5060 Jackson Road, Ann Arbor. Are you in a cooking rut? Are you always in a hurry to get dinner on the table? This class is here to help you out. Pizza, pasta, potato - these are dinner dishes for the busy family this winter. The best part? They're all faster than takeout and homemade. Menu: Spinach stuffed-chicken breast with mac-n-cheese; sausage and potato casserole with mushrooms and green beans; faux risi i bisi - risotto with pan-roasted tilapia. $75. www.annarborcooks.com.
Books For Cooks! Cookbook Club. 6:30-9:30 p.m. Ann Arbor Cooks, 5060 Jackson Road, Ann Arbor. Instead of meeting and talking about the book, we'll be cooking from the book. Each month we will announce a new cookbook to be featured. Nicola's Books is offering students a 15 percent discount off regular prices. Although it is not required to purchase to the book, if you want to, all you need to do is register for the class, print your registration, and bring it to Nicola's to purchase your book and receive your discount! After that, all you need to do is show up to class where we will, of course, talk about the book a bit, but most importantly, we will test a handful of recipes and nosh! Book title for January is TBA. $75. www.annarborcooks.com.
Coney Dog and Root Beer Float Night. 5-8 p.m. American Legion Post #419, 9807 Whitewood Road, Pinckney. $1.25 per Coney dog. For more information call 734- 878-9522 or 734-341-4249.
Thursday Night Rush Hour Relief at the Wine Bar. 5-8:30 p.m. Cranbrook Whole Foods, 990 W. Eisenhower Parkway, Ann Arbor, at the wine bar. Each Thursday evening, experts lead an exploration of wine, cheese and appetizers. This week's topic: Chianti. $17. 734-997-7500.
Friday
Michigan Beer Tasting: Dark Horse Brewing Co.. 5-7 p.m. Cranbrook Whole Foods, 990 W. Eisenhower Parkway, Ann Arbor. The always entertaining Dark Horse Nation will be in the house. Come taste their delicious creations and see what happens. Pricing varies; usually $6 for six tastes. 734-997-7500.
Saturday
Taste of Health. 11 a.m.-5 p.m. Aprill Wellness Center, 107 Aprill Drive, Suite 4, Ann Arbor. Area residents are invited to experience a taste of health. Attendees will be able to sample tasty, healthy, gourmet recipes, explore food through talks and demonstrations, watch food-related comedy improv skits, learn how to make healthy treats for pets, meet healthcare practitioners and enter raffles for healthy gift baskets. All proceeds benefit Grass Lake Sanctuary. $5 with online preregistration or $7 at the door. a2tasteofhealth.wordpress.com.
Basic Knife Skills. 1-4 p.m. Ann Arbor Cooks, 5060 Jackson Road, Ann Arbor. This class is offered through Washtenaw Community College, but held at Ann Arbor Cooks. Sharpen your cutlery and your knife skills. This hands-on class will cover how to sharpen and care for your knives, as well as proper use. In-class exercises will include practice of the fundamental cuts for vegetables and fruit -- mince, dice, brunoise, battonet, julienne, etc. -- as well as breaking down a whole chicken. $70. Register at www.wccnet.edu/lifelong-learning.
Bread Baking 101: Dinner Rolls. 2-3:30 p.m. Cranbrook Whole Foods, 990 W. Eisenhower Parkway, Ann Arbor. Join Eric in the Lifestyle Center for some bread baking basics. $10. 734-997-7500.
29th Annual Martin Luther King, Jr. Holiday Dinner Ball: National Association of Negro Business and Professional Women. 6-11 p.m. Four Points Sheraton, 3200 Boardwalk, Ann Arbor. Dinner followed by dancing to live music by the local band Notorious. Evening attire is suggested. Proceeds benefit a NANBPW scholarship fund and community service projects. Tickets are $55 and are available in advance only from a member or by mailing a check to P.O. Box 2807, Ann Arbor, 48106. 734-996-9528.
Saturday Farmers Market. 7 a.m.-3 p.m. Ann Arbor Farmers Market, 315 Detroit St., Ann Arbor. Find local produce and food from some of your favorite farmers as well as educational food demos and more. Free admission. Visit www.a2gov.org/market for more information.
Sunday
Family Dining: January. 2:30-5:30 p.m. Ann Arbor Cooks, 5060 Jackson Road, Ann Arbor. This class for children ages 10 and older is our attempt to get you to slow down a little and gather around the table to enjoy a meal with your junior chef. In just a couple of hours, your child will prepare a three-course meal that you get to come back and enjoy. No shopping, no chopping, no clean up for you! (And they wait on you.) We'll talk about kitchen safety, favorite foods, family pets, and other important things while we cook. We'll pack up any leftovers (feel free to bring a container), and we'll send you home with a recipe packet. What a great way to end the weekend! Menu: Citrusy couscous salad, fish en papillote (in parchment) and chocolate mousse a la Julia Child. $75 for one child and up to two family members. www.annarborcooks.com.
Sunday through Friday
Ann Arbor Restaurant Week. During regular business hours. Various locations in downtown Ann Arbor. Extraordinary three-course dinner menus and fixed price fare lunch menus from Ann Arbor's best restaurants. Experience cuisine that delights your palate and defines the art of dining in Ann Arbor. Now is your chance to discover new restaurants and enjoy favorites at a discounted price. Make reservations early at participating restaurants. Tables fill fast during this gastronomically great event, so make your reservations now. $15, with some two-for-one specials. See http://annarborrestaurantweek.com for a list of participating restaurants.
Monday
Know Your Roots! 6:30-9:30 p.m. Ann Arbor Cooks, 5060 Jackson Road, Ann Arbor. Although the winter months are here, it's still easy to find locally grown produce. Root vegetables are a late fall/winter crop and can withstand our colder Northern climate. Come and learn about the many varieties of root vegetables and tubers and what amazing, local and healthy food you can make with them. Menu: Turnip, apple and potato bisque; braised daikon in mirin and shoyu; celeriac salad with homemade tarragon mayo; scarlet roasted beets and parsnips with squash and fennel; whipped rutabaga with gingered pears. $75. www.annarborcooks.com.
Milan Senior Nutrition Program. 11:45 a.m. Milan Senior & Community Activity Center, 45 Neckel Court, Milan. In partnership with the Washtenaw County Senior Nutrition Program, they offer a nutritionally balanced meal three afternoons a week: Mondays, Wednesdays and Thursdays. There is a suggested donation of $2.50 for anyone who is 60 years or older and a fee of $5 for anyone under the age of 60. They do ask for 48 hour advanced reservations. Call or stop by the office.
Tuesday
Southern Italian Feast - New Recipes with Francesca Giarraffa. 6-8:30 p.m. Ann Arbor Whole Foods, 3135 Washtenaw Ave., Ann Arbor. Seafood plays a prominent role in the cuisine of southern Italy due to its proximity to the sea. The instructor prepares a magnificent swordfish roll by rolling thin strips of swordfish with olives, herbs and breadcrumbs. This is complemented by a comforting Italian-styled potato au gratin. Finish this meal with baked apples stuffed with amaretto cookies, brown sugar and cognac. This class is held in the Cooking and Lifestyles Classroom. $55. Register with Ann Arbor Community Education & Recreation at 734-994-2300 ext. 53203 or www.aareced.com.
8th Annual African American Dinner, with special guest Toni Tipton-Martin. 7 p.m. Zingerman's Roadhouse, 2501 Jackson Ave., Ann Arbor. For more then 100 years, the image of black cooks has been synonymous with a plump face, wide grin and bandana, known as the Aunt Jemima trademark. For 30 of those years author Toni Tipton-Martin has been gathering well-known and obscure details real African American cooks - not the myths. She has dedicated her career to researching, writing, and speaking to audiences about this complex history, dishing up wisdom and recipes from previously undiscovered cookbooks to shed new light on the meaning of classic African-American cuisine. Toni and Chef Alex have created a menu featuring many classic African-American foods. Toni will share her knowledge and stories at the dinner, introducing us to many great African-American cooks and their contribution to this rich history and cuisine. $45. 734-663-3663.
Wednesday
After School Kids' Cooking Club. 4:15-6:15 p.m. Ann Arbor Cooks, 5060 Jackson Road, Ann Arbor. Leave the forks at home, because you won't need them for this class. Our focus in the cooking club this winter is to teach recipes that can be made as an appetizer or a meal. After a brief overview of kitchen safety and the menu, we'll start chopping and cooking. It is hands-on and includes everything from knife skills to baking to international cuisine. We'll send home the leftovers (feel free to send a container) and a recipe packet. This class is for kids, ages 9 and older. Menu: Greek-style nachos with yogurt sauce and curried carrot soup sips. $45. www.annarborcooks.com.
Italian Sauces and Condiments with Francesca Giarraffa. 5:30-8:30 p.m. Ann Arbor Whole Foods, 3135 Washtenaw Ave., Ann Arbor. Having several versatile sauce and condiment ideas in your cooking repertoire can enhance your pasta dishes, as sides or entrees. You'll learn to make "Bolognese" sauce (made with ground pork and sirloin, diced vegetables and herbs, cooked in a red wine and tomato sauce and served with tagliatelle pasta), "pasta alla norma" (Sicilian style tomato sauce cooked with onions, garlic and basil, served with penne pasta and topped with fried eggplant and ricotta cheese), "strascinati" (Umbrian style eggless pasta topped with homemade sausage ragu made with chicken stock and tomato puree). The pasta dishes will be served with a seasonal salad. This class is held in the Cooking and Lifestyles Classroom. Tuition: $39. Mandatory fee: $15. Register online through www.wccnet.edu.
Super Foods: Winter. 6:30-9:30 p.m. Ann Arbor Cooks, 5060 Jackson Road, Ann Arbor. We are taking super foods and amping up the flavor. Now is your chance to eat great and boost vitality with these nutrient-packed delicious recipes with a focus on mushrooms, cranberries, pumpkin, avocado, cabbage and citrus. Menu: Red-wine braised cabbage with wild mushrooms; winter citrus and avocado salad; pumpkin bisque with spicy roasted pumpkin seeds; dark chocolate and fresh cranberry bark with orange zest and toasted almonds; a complimentary glass of organic sulfite-free wine. $75. www.annarborcooks.com.
Wednesday Wine Tasting. 6 p.m. Paesano's Italian Restaurant, 3411 Washtenaw Ave., Ann Arbor. This informal wine tasting allows patrons to sample five up and coming wines from Italy. Joined by one of Paesano's knowledgeable wine purveyors, the staff creates tasty appetizers to accompany the bold flavors. $25. www.paesanosannarbor.com.
Thursday, Jan. 24
Venison Variety . 6:30-9:30 p.m. Ann Arbor Cooks, 5060 Jackson Road, Ann Arbor. When deer season ends, it brings the challenge of a full freezer and endless nights of venison chili. In this class you will learn how to get so much more out of this delicious lean protein. We'll revisit traditional (yet somehow forgotten) cooking techniques that bring out venison's best, and time-honored side dishes that complete the meal. We will explore cuts and cooking techniques so you'll have the skills to grill, sear, saute or braise with fantastic results. Menu: Native American venison chops with roasted winter vegetables and wild rice; Austrian braised venison shank stew with fresh noodles; Yukon mixed grill with sauteed vegetables and cheesy grits. $80. www.annarborcooks.com .
Pot Stickers Cooking Demo. 7 p.m. Dexter District Library, 3255 Alpine, Dexter. Chef Ming Louie shows how to make authentic Chinese pot stickers. The session includes hands-on practice and a chance to taste the finished food. Free. Preregistration required at 734-426-4477.
Thursday Night Rush Hour Relief at the Wine Bar. 5-8:30 p.m. Cranbrook Whole Foods, 990 W. Eisenhower Parkway, Ann Arbor, at the wine bar. Each Thursday evening, experts lead an exploration of wine, cheese and appetizers. This week's topic: Charles Smith wines. $17. 734-997-7500.
To submit events for this calendar, e-mail calendar@annarbor.com.