Posted on
Wed, Jun 27, 2012 : 3:42 p.m.
Ann Arbor's array of artisanal shops make it a 'food-lover's paradise'
By Jessica Webster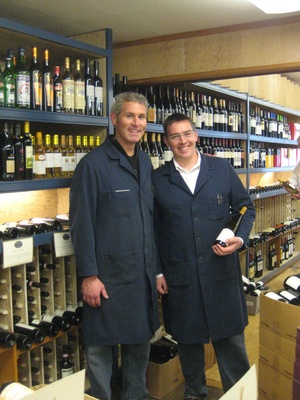 Laura Blodgett | For AnnArbor.com
Looking for a 160-year-old bottle of balsamic vinegar? 23 varieties of salt? Have a recipe that calls for Narragansett squid but no idea where to find it? For foodies in southern Michigan and northern Ohio, all roads lead to Ann Arbor.
The Toledo Blade recently profiled seven local businesses that contribute to the perception that Ann Arbor is a regional food hub. From the candy bins, cheese counter and wine selection at Morgan & York (928 Packard St.) to the staggering array of delicious and otherwise hard-to-find items available at Fustini's, Spice Merchants, Monahan's Seafood and Sparrow Meat Market in the Kerrytown Shops (407 N. Fifth Ave.), there's not much that can't be found in our fair city.
Zingerman's Deli warrants a mention as well, of course. In addition to the 175 types of cheeses and enthusiastic staff, the article takes note of the availability of a 160- year-old balsamic vinegar that sells for $600.
You can read the full article on the Toledo Blade site.