Posted on
Fri, May 7, 2010 : 9:04 a.m.
Ann Arbor's Harvest Kitchen dishes up convenient, fresh local food
By Elizabeth Palmer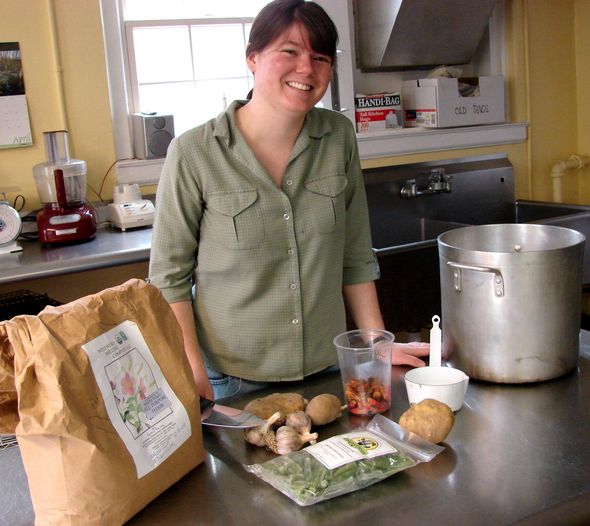 "The goal here is to make it easier for people to eat fresh local food, to make it convenient, to make it easier for people to connect ... to the food and the land." This is how Harvest Kitchen founder Mary Wessel Walker describes her business.
Chances are that if you've wandered up and down the aisles at the Ann Arbor Farmers Market in Kerrytown on any given Saturday, you've seen Wessel Walker. A vibrant part of the fabric that makes up our local food movement here in Ann Arbor, Wessel Walker runs the kitchen and the stand for the Harvest Kitchen, formerly named the Community Farm Kitchen.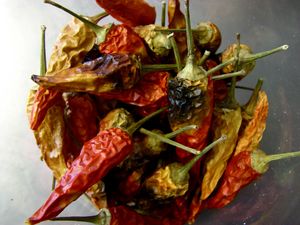 Elizabeth Palmer | AnnArbor.com
Essentially, the Harvest Kitchen provides CSA (community supported agriculture) shares that consist of prepared meal items with ingredients sourced from local farms in the area. Wessel Walker has recently changed the name of her business to Harvest Kitchen in order to reflect the change of the addition of goods from several farms including the Community Farm being included on the menu, rather than sourcing its produce strictly from the Community Farm alone. Right now, the produce is still primarily coming from the Community Farm, but Wessel Walker is forming relationships with Tantre Farm, Frog Holler Organic Farm and Our Family Farm to name a few. She is also hoping to get more involved with other local farms as well, including farms that are just starting out, like Sunseed Farm, in an effort to further support the local food chain.
The Community Farm Kitchen started in 2007, and now in its fourth year of business, the newly renamed Harvest Kitchen is growing with the same health and vigor as the grassroots local food movement is in Washtenaw County.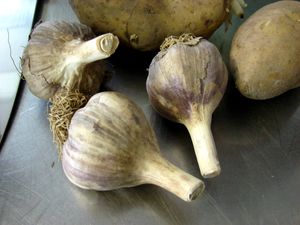 Elizabeth Palmer | AnnArbor.com
Moving forward on the path of providing "convenience and increased accessibility" to locally grown food, the Harvest Kitchen is continually reinventing itself in response to the community's interests. What began as a totally vegetarian share CSA has now grown to include meat from Old Pine Farm in its offerings this year. Last year, the Harvest Kitchen cooked and prepped for 17 vegetarian shares (approximately enough food for 28 families). This past winter, they tried a 10-share pilot program working with meat from Old Pine Farm and produce from local frozen food CSA Locavorious. The word is that people seem to be enjoying the meat option. This year, the Harvest Kitchen's goal is to sell 35 shares total (food for about 40-50 families), giving the customer the choice of whether they want vegetarian or "omnivore" shares. According to Wessel Walker, the omnivore shares are not necessarily meat-heavy, but that they do provide a good balance.
The food used for the Harvest Kitchen shares mostly comes from CSA shares that the Harvest Kitchen gets from the farms they utilize. For example, the meat from Old Pine Farm is frozen, as it is picked up every month rather than every week like the produce, and then used throughout the season. A share, to give some perspective of size, is roughly enough for a family of four to five people, and a half share would feed a couple well. Wessel Walker stresses though that this depends totally on the shareholder and that everybody is different. She says that there is "lots of flexibility and people can adapt it to their eating pattern in a way that works for them."
The recipes for the prepared food items you receive in a share are determined by the food coming into the kitchen from the farms. With the veggies, the dishes will vary throughout the season.
When you purchase a share, you are buying a weekly allotment of food for 25 weeks. The season stretches from June to November, and you can purchase either a half or a full share. I asked Wessel Walker how that varied throughout the season. She said that in June, "the farm is just beginning to go into production…[it] challenges our ingenuity to know what to do with it."
As an example of one of these early summer shares, she offered the following:
• A nice, green salad
• Dill hummus or salad dressing
• Spinach soup or a spinach bake
Later in the season, the menu changes. For example:
• Ratatouille
• Green salad
• Slaw
• Tomato sauce
• Stuffed chard
Harvest Kitchen aims to make four to five different dishes/items per week. Wessel Walker says that throughout the season, a healthy green salad is generally a part of pretty much every share. Since there are tons of greens throughout the season, they try to mix it up: "We try to do a lot of different things with greens … we try to vary [it] ..." When all else fails, you may just have to enjoy a delicious gazpacho or a savory pesto more than once in a season; poor you!
Another expansion to the business is that Wessel Walker recently brought on a partner, Michelle Hartmann. Until now, it has been pretty much a one-woman show managerially speaking. After having met Wessel Walker and seeing her at the Ann Arbor Farmers Market week after week and through all the cold winter months, I am convinced that she is a model for self-motivation. Bringing on Hartmann this season will only add to the motivation in the kitchen. Hartmann brings a background in business, but Wessel Walker says that Hartmann is "no stranger to farming."
The plan for next year is to expand to offer shares for the whole year with the inclusion of a full-fledged winter CSA program again incorporating Old Pine Farm meats, and vegetarian shares will be available as well. Though the details for the winter season are "still being hammered out," Harvest Kitchen is planning to continue their relationship with Locavorious and their tradition of turning out delicious local meals for the convenience of their shareholders.
At this point, Wessel Walker says it's a good time to "look back, look ahead, [and] see what changes we can make."
You can still sign up for shares through mid-May, and Harvest Kitchen will keep the sign-up period open until it's full.
More information about how to sign up for a share can be found here.
Elizabeth Palmer is the Customer Advocate at AnnArbor.com as well as a contributor. She writes about food and food traditions, sustainable development and her experiences as a curvy girl. She has a bachelor's degree in photography and is finishing her master's in historic preservation. Elizabeth also teaches a course on sustainable development at Eastern Michigan University.
You can contact Elizabeth by e-mailing her at elizabethpalmer@annarbor.com.