Posted on
Fri, Dec 14, 2012 : 4:29 a.m.
Gluten-Free Black Bean Brownies - fiber-rich recipe is so delicious you won't miss the flour
By Peggy Lampman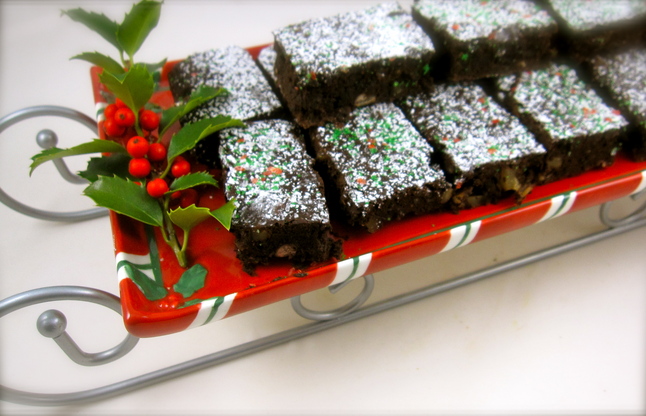 Peggy Lampman |Contributor

The new Holiday Cookbook answers all of your cooking needs. Strapped for time? Check out the well-tested Super-Simple section.
You don't have to be intolerant to gluten to enjoy these brownies; I'm delighted to have a festive, yet healthy, fiber-rich choice to balance my indulgence of buttery and sugary treats.
So many friends and readers tell me that they have issues with gluten, so Kathryn Mock — a fellow cook and baker with a bachelor's degree in dietetics from Michigan State — has been mining my recipes and informing me those that are gluten-free. During her dietetic internship at the University of Michigan's School of Public Health, she worked for Arbor Farms, which increased her exposure to gluten-free products.
Click here for additional well-tested and delicious gluten-free recipes, which will increase considerably in the coming months.
Ingredients
1(15 & 1/2-ounce) can of black beans, rinsed & drained (1 & 1/2 cups)
3 large eggs
5 tablespoons unsweetened cocoa powder*
Pinch of salt
1 teaspoon vanilla
3/4 cup white sugar
1/4 cup chocolate chips, optional
1/2 cup chopped walnuts, optional
Powdered sugar, optional
Instructions
1. Preheat oven to 350 degrees.
2. Purée the black beans, eggs, cocoa powder vanilla and sugar in a food processor (or blender) with a pinch of kosher salt.
3. Stir in nuts and/or chocolate chips, if using. Pour into a greased 8x8-inch pan. Bake on middle rack of oven 30 minutes, or until an inserted toothpick comes out clean. Sprinkle with powdered sugar, if using. Let them cool completely before cutting. *I used Drosté, imported from Holland.
Peggy Lampman is a real-time food writer and photographer posting daily feeds on her website and in the Food & Grocery section of Annarbor.com. You may also e-mail her at peggy@dinnerfeed.com.