Posted on
Tue, Apr 30, 2013 : 1:15 p.m.
From Michael Pollan to Mr. Money Mustache, home cooking gains cachet
By Kim Bayer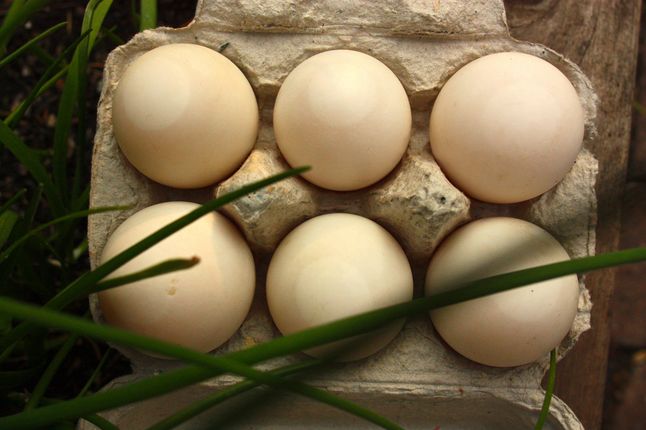 Kim Bayer | AnnArbor.com Contributor
From sources as likely as author Michael Pollan, whose latest book "Cooked" was just released, to sources as unlikely as financial blogger Mr. Money Mustache, cooking is finally starting to get some of the respect that it deserves in the news these days.
Mr. Money Mustache describes making meals as part of an overall strategy for a post-consumer lifestyle where he "kept old cars while our friends drove fancy ones, biked to work instead of driving, cooked at home and went out to restaurants less and it all just added up to saving more than half of what we earned." These basics, combined with avoiding college debt and investing in rental properties for income, added up to his ability to retire at age 30 from a mid-level job.
Michael Pollan takes the health angle, arguing that cooking at home is the single most important thing we can do to promote health. In an interview on The Dinner Party radio show Pollan says he decided to write a book on cooking "once I realized how important it is to care about the health of the food chain and to care about your own physical health. (Cooking) turns out to be a vital link. And a terrific predictor of a healthy diet is whether your food is cooked by a human being rather than a corporation."
Pollan takes it further, describing cooking as a political issue in another interview with the editor of Yahoo! Finance: "If you're going to pay someone to process your food, you're going to pay a premium for that," he says. "Of your food, 90 percent is going to someone other than the farmer. If we cook more you care about the quality of ingredients…that's why I do think it's a political act. It connects you to the farmer and the land [and] you take back control of the diet."
But it's not that simple, if only because we don't question assumptions about how we've already organized our food purchasing and cooking lives. Mr. Money Mustache points out: "By the time you get to be a big fancy adult with a career and a house, your daily routine is basically just a collection of unconscious habits: You make coffee, commute by car, attend meetings and answer e-mails, shop in certain stores, watch TV and repeat. It becomes effortless. Your brain goes into autopilot. Unfortunately, this also means it becomes hard to make changes."
As much as any of us want to make sure our food dollars are benefiting the people growing our food, we've already been trained not to shop that way. Instead, we clip coupons and go to the grocery store and, if you're like people in my family, amass such quantities of discounted barbecue sauce, salad dressing and stove top stuffing that it would take several lifetimes to consume them all.
Plus, the food mega-corps are not going to let us go without a fight — just look at their advertising budgets. According to Bloomberg TV, Coca Cola alone has a 2013 advertising budget of more than $4 billion dollars.
I think you already know that farmers and farmer's markets don't have that kind of bank to get the message out about their carrots and kale. If we even cook at all, we're trained to decide what we want to eat and then we get in our cars to go get the packages we'll open. We've done it that way our whole lives.
Buying food from a farmer requires a new way to shop — and a new way to cook. First you buy the food that's in season — like beautiful peas and rhubarb in June, corn and blueberries in August, apples and potatoes in October. Once you've bought the food, then you decide what's for dinner. The good news is, the internet has made it ridiculously easy and fun to be a seasonal food impulse buyer.
It happened to me recently at the Ann Arbor Farmer's Market. I saw some beautiful duck eggs from Bending Sickle Community Farm, a heritage meat CSA in Stockbridge. At $2 for a half dozen happy duck eggs, they were calling out to me. Even though I've rarely cooked with anything other than chicken eggs, I knew the internets would help me figure out what to do with duck eggs once I got home.
I was considering a savory steamed custard using beautiful first-of-the-season shiitake mushrooms I got on Saturday from Tantre Farm. But decided instead to use one of my duck eggs to make mayonnaise (I just ran out). And then I could use some of the chives coming up in my garden to include in a batch of deviled eggs that I would make with my homemade mayonnaise. That's my plan.
What I love about cooking is that it's both creative and quotidian. It's something that gives me pleasure and and makes me proud of how I put food on my family every single day. It makes my life better.
Whether I make something as simple as a piece of toast and a fried egg for breakfast, or as involved as a roast chicken with parsnips and a pie for dinner. It takes discipline and heart, and those are qualities that I cherish as much as the benefits to my health or my pocketbook.
I'm giving the last word to the ineffable Mr. Money Mustache who says:
"Embrace challenge and shun convenience for its own sake. Ask, "Will this really make me happier in the long run?" about all life decisions. Realize that happiness comes from accomplishment and personal growth, rather than from luxury products. Seek out voluntary discomfort as a way to become stronger, rather than running from it. Develop a healthy sense of self-mockery, and acknowledge that you are a wimp in many ways right now (and only by acknowledging it can you improve). Practice optimism. And of course, ride a bike.
"That's pretty high-level stuff. If you just want the meat and potatoes: Live close to work. Cook your own food. Take care of your own house, garden, hair and body. Don't borrow money for cars, and don't drive ridiculous ones. Embrace nature as the best source of recreation. Cancel your TV service. Use a prepaid cellphone. And of course, ride a bike!"
Kim Bayer is a freelance writer and culinary researcher. Email her at kimbayer at gmail dot com.