Posted on
Tue, Jun 25, 2013 : 8 a.m.
Dion Frischer of Ann Arbor named semi-finalist in Pillsbury Bake-Off
By Mary Bilyeu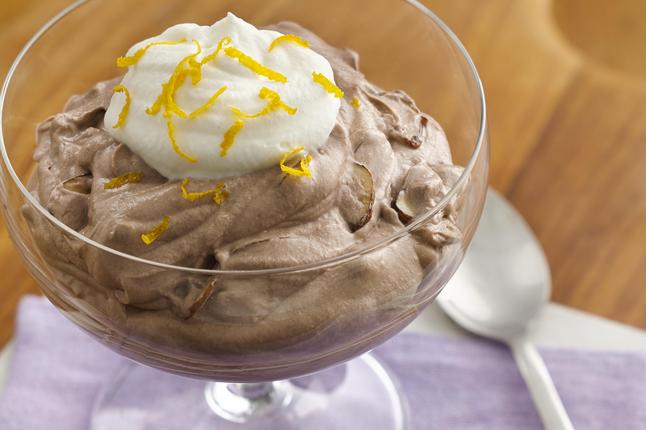 Dark Chocolate Orange Mousse. Photo courtesy of Pillsbury.
The
Pillsbury Bake-Off
is "The Big One" in the cooking contest world, offering a top prize of $1 million. And an Ann Arbor woman —
Dion Frischer
— is one of the finalists!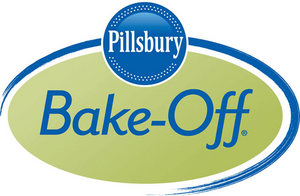 Courtesy of Pillsbury.
Her recipe for Dark Chocolate Orange Mousse is a semifinalist in the 46th Pillsbury Bake-Off Contest, to be held in Las Vegas from Nov. 10-12.
"I am so excited," Dion told me, "as this is 'one of the iconic competitions in the United States,' as the Pillsbury press release phrases it. I call it the 'granddaddy of recipe contests.'"
"They got tens of thousands of recipe submissions, and I am one of 60 semifinalists in the Simple Sweets and Starters category. In addition to allowing only seven ingredients and requiring that the recipe be prepared in 30 minutes, for the first time they are having online public voting to decide which of the semifinalists will be flown to Las Vegas in November to cook at the actual Bake-Off competition." But you don't have much time to support Dion: the deadline for voting is Thursday, June 27 — just two days away!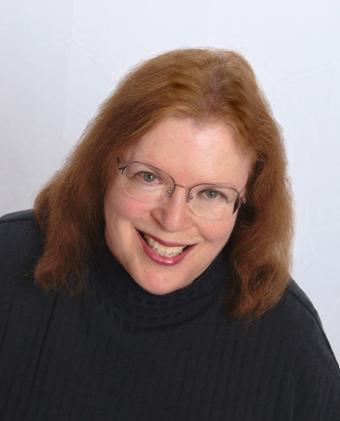 Photo courtesy of Dion Frischer
Dion "devised this recipe knowing that they were looking for very quick and easy recipes. You had to use at least one Pillsbury product and one product from another list of sponsors, I used canned
Pillsbury Dark Chocolate Frosting
both for the chocolate flavor and to thicken the whipped cream so that I didn't have to use any other stabilizers, like eggs or gelatin, to make the mousse thick and stable. I used
Smuckers
(another sponsor) orange marmalade because I love the combination of orange and chocolate. The recipe can be made and is ready to serve in 5 minutes."
I've known Dion since 1997, when we met at my very first cooking contest — a non-alcoholic drink contest sponsored by AAA Michigan. (Dion won, with another rich and delicious chocolate concoction.)
A clinical psychologist who earned her Ph.D. at The University of Michigan, she has "won a few recipe contests in the intervening years," including 2nd Prize in the Pepsi Super Bowl XLVII Recipe Contest for which she won $3,500 in Meijer gift cards (donating a $500 card to Alpha House, which helps to house homeless families). But Dion hasn't yet won anything quite as thrilling as Pillsbury.
So, what are you waiting for? Go vote! Send Dion to "The Big One" and help her bring the grand prize home to Ann Arbor!
Dark Chocolate Orange Mousse
1-1/2 cups whipping cream
1/2 cup Pillsbury Creamy Supreme Dark Chocolate Flavored Frosting
1/4 cup Smucker's Sweet Orange Marmalade
1/2 cup sliced almonds
2 tablespoons powdered sugar
1 teaspoon grated orange peel, if desired
In large bowl, beat 1 cup of the whipping cream with electric mixer on high speed until stiff peaks form. Add frosting and marmalade; beat until well blended. Fold in almonds. Spoon mixture into 4 small dessert dishes.
In small bowl, beat remaining 1/2 cup whipping cream and the powdered sugar with electric mixer on high speed until soft peaks form. Spoon over each serving of mousse; sprinkle with orange peel. Store in refrigerator.

Mary Bilyeu - a self-proclaimed Food Floozie (named for her blog, which is taking a summer vacation) - writes for AnnArbor.com on Tuesdays, Wednesdays, and Fridays, telling about her adventures in the kitchen. She is also on a mission to find great deals for her Frugal Floozie Friday posts, seeking fabulous food at restaurants on the limited budget of only $5 per person. Feel free to email her with questions, comments, or suggestions: yentamary@gmail.com.

The phrase "You Should Only Be Happy" (written in Hebrew on the stone pictured in this post) comes from Deuteronomy 16:15 and is a wish for all her readers - when you come to visit here, may you always be happy.