Posted on
Fri, Apr 29, 2011 : 6 a.m.
Friday food web mashup: The General Tso Chronicles
By Jessica Levine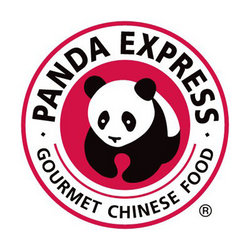 Logo courtesy of Panda Express
American food is what's being served on American tables. Pioneering in our cooking view, we have for centuries been poking fingers in hot pots for new tastes and twists on the status quo.
What started in Italy as dough, olive oil and sliced tomatoes has since become the American deep dish pizza pie, a meal more akin to a casserole or quiche than its crackery-thin brother.
And what began with the Chinese gumbo of leftover gizzards and celery rinds has since morphed into an American dining tradition. Chop suey effectually smudged the East-West cultural line and, since its circa-1900s prime, our tastes have evolved.
Enter General Tso and an army of sweet and sour chicken.
Ypsilanti's Lai Lai Restaurant epitomizes this hybrid American-Chinese cuisine. The place has that familiar rosy hue, an afterglow resultant of its teak wood panels and steaming pots of jasmine tea. Framing the token zodiac placemat is a bottle of Kikkoman soy sauce and a packet of chopsticks—with directions for holding and use.
Waiters bear plates of sticky chicken and broccoli, tureens of dumpling soup, and silver platters of shrimp fried rice and lo mein. This stuff is its own baby, a byproduct of the old country that caters to our palate for the sweet, sour, crispy and fried.
This week, I bring you a link to an "All Things Considered" report, "Panda Express May Take On A New Market: China."
California-based Panda Express, the McDonald's of the Chinese food world, is thinking of expanding into China. Jennifer 8. Lee, author of "The Fortune Cookie Chronicles," argues that the American-Chinese food served at Panda — dishes like Orange Chicken and Golden Treasure Shrimp — is its own cuisine, and could therefore clash with the standard fare of the Mainland. But she cites South Korea's mega-popular Ho Lee Chow, a restaurant chain specializing in similar but "real damn spicy" American-style Chinese food.
I'm looking forward to jumping whole-hog into this food scene. Any suggestions?
Jessica Levine profiles the culture and history of Washtenaw County restaurants for AnnArbor.com. Contact her at levineeats@gmail.com.