Posted on
Fri, Aug 16, 2013 : 11:35 a.m.
Frugal Friday at Coffee House Creamery - coffee drinks and sweet treats are a deal
By Mary Bilyeu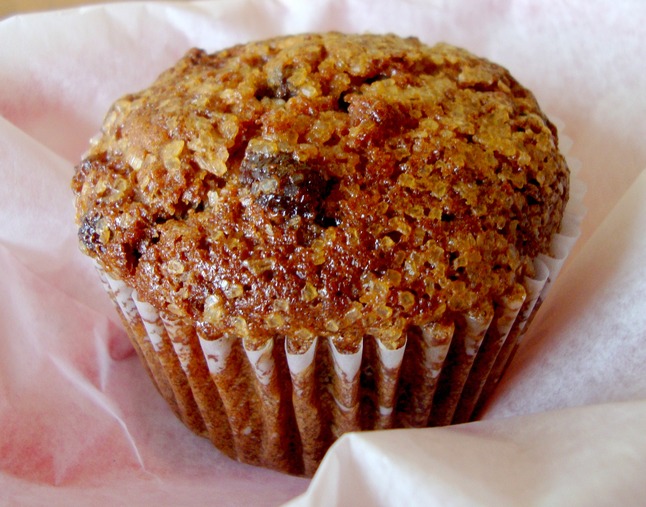 Mary Bilyeu | Contributor
Frugal Floozie Friday is a feature that seeks out dishes - appetizers, drinks, snacks, desserts, sandwiches, whatever - for $5 or less per person. Sometimes I split generously-sized items with loved ones, saving both money and calories; sometimes I find a great deal on a single serving that fits perfectly within the mandatory budget. I try to showcase several options to choose from, and you never know where I'll find them. Check out the column every Friday!
Craig and I stopped by the bright and friendly Coffee House Creamery recently for a snack. You'd think we might have enjoyed the hand-dipped ice cream on a summer afternoon — and certainly hope to do so at some point on a hot, sunny day. But the day we visited was one of those cold, rainy ones we've had lately, so a hot cup of coffee and a little nosh was just the right pick-me-up.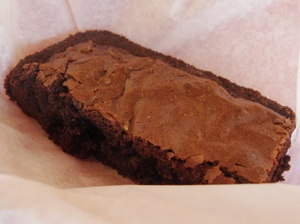 Mary Bilyeu | Contributor
For $2.25, I picked the tender Carrot Cake Muffin, accompanied by the freshly brewed — so fresh that we were warned to be careful about the temperature! — coffee that cost $1.99. Craig's sweet tooth lured him to the very generously-sized rich brownie for $1.99.
In addition to the very warm welcome and relaxing atmosphere, there is a wide variety of options to choose from that fall within our mandatory Frugal Floozie Friday budget of $5 or less per person. Every single one of the coffee drinks — from the triples to the large 20-ounce ones — falls within our strict limits. So enjoy a Moose Tracks Latte or an Espresso Macchiato, an Iced Mocha or just a plain ol' cup of coffee with no worries about expense.
And there are lots of treats to enjoy along with your drink, too. Bagels or scones are wonderful accompaniments; and you can even get wholesome oatmeal for $1.89, with add-ins available for 50 cents each. If you come for lunch instead of breakfast, the soup of the day served with ciabatta costs only $4.95.
Coffee House Creamery prides itself on being a neighborhood ice cream parlor, too, in addition to a coffee shop. A sundae costs $4.19; serve it in a waffle bowl and get three scoops of ice cream plus two toppings topped with whipped cream and nuts for only $4.69. A nutritious smoothie also costs $4.19, if you're looking for refreshment without as many calories. For those seeking utter decadence, though, there is a two scoop, two topping Fudge Brownie or Chocolate Chip Cookie Sundae that just squeaks under our budgetary limit at $4.99.
A lovely, inviting place, Coffee House Creamery is a wonderful stop for all kinds of goodies to make you happy!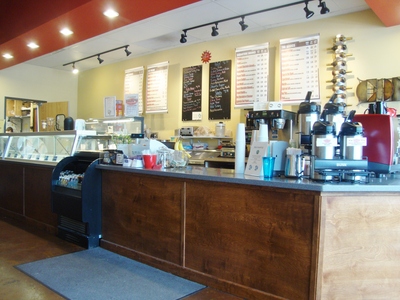 Mary Bilyeu | Contributor
Coffee House Creamery
3780 Jackson Road
Ann Arbor, MI 48103
734-222-0555
Monday - Thursday: 7 a.m. - 10 p.m.
Friday: 7 a.m. - 11 p.m.
Saturday: 8 a.m. - 11 p.m.
Sunday: 10:30 a.m. - 9 p.m.

Mary Bilyeu - a self-proclaimed Food Floozie (named for her blog, which is taking a summer vacation) - writes for AnnArbor.com on Tuesdays, Wednesdays, and Fridays, telling about her adventures in the kitchen. She is also on a mission to find great deals for her Frugal Floozie Friday posts, seeking fabulous food at restaurants on the limited budget of only $5 per person. Feel free to email her with questions, comments, or suggestions: yentamary@gmail.com.

The phrase "You Should Only Be Happy" (written in Hebrew on the stone pictured in this post) comes from Deuteronomy 16:15 and is a wish for all her readers - when you come to visit here, may you always be happy.