Posted on
Fri, Jul 19, 2013 : 8 a.m.
Frugal Friday at Dimo's Deli and Donuts - sandwiches and pastries satisfy big appetites for small price
By Mary Bilyeu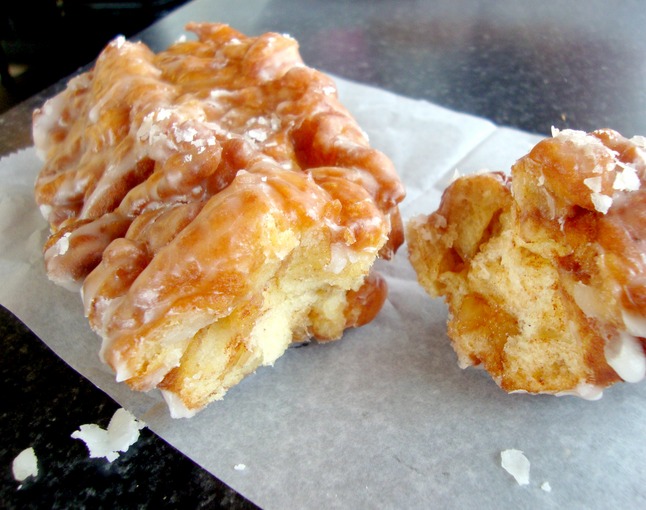 Mary Bilyeu | Contributor
Frugal Floozie Friday is a feature that seeks out dishes - appetizers, drinks, snacks, desserts, sandwiches, whatever - for $5 or less per person. Sometimes I split generously-sized items with loved ones, saving both money and calories; sometimes I find a great deal on a single serving that fits perfectly within the mandatory budget. I try to showcase several options to choose from, and you never know where I'll find them. Check out the column every Friday!
Saturdays have turned into estate sale, rummage sale, and thrift shop days 'round my house. Craig and I start early (early-ish, anyway) after poring through ads to find where the goodies are. To paraphrase the old saying: one's man's junk has a good chance of becoming my treasure. I am the self-anointed Queen of Kitsch, whose recent acquisitions include one lamp fashioned to resemble a martini glass (with a red light bulb for the olive's pimiento) and another that's designed to look like a feather-trimmed handbag.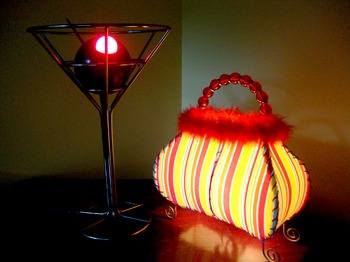 Mary Bilyeu | Contributor
And while a girl is out and about seeking new trinkets and whatnot, she works up an appetite. So as we drove past
Dimo's Deli & Donuts
recently, we decided that it would be a good place for a quick snack.
I've always thought of Dimo's as a doughnut shop, and yet it offers so much more. And it offers a variety of items that fall within our mandatory Frugal Floozie Friday budget of $5 per person, too! From the three-egg breakfast with toast for $4.45 or the bagel sandwich with egg, cheese, and Canadian bacon for $4.50 to the 1/4-pound burger with all the trimmings for $4.25 or the hash browns with onions, green peppers, and cheese for $4.75, there are dishes to satisfy appetites both for breakfast and for dinner.
But truly, the indescribably enticing attraction at Dimo's really is the doughnuts. I dare you to walk in that door, smell all the sugar perfuming the air and infusing it with happiness — Craig and I actually stopped and stood still, just to savor the fragrance — and then order anything but an apple fritter.
It looks up at you from the display case, makes eye contact, flirts shamelessly; it might even be whispering sweet nothings in French. You can't help yourself. You may briefly think about the consequences, but you know in your heart that resistance is futile. The apple fritter — or any of the other luscious doughnuts, filled or glazed (or both!) — has chalked up another notch on its bedpost, having seduced you.
But don't feel the least bit guilty for your lack of willpower. It was worth it.
$1.35 for the light, tender, but substantial fritter and $2.25 for a medium coffee totals only $3.60... a fabulous, frugal fling. All of the doughnuts are made fresh each morning; regular ones (flavors include Chocolate Frosted, Vanilla Sprinkles, Chocolate Custard, Maple Nut, and Black Raspberry) cost 95 cents, while fancy ones (Cinnamon Rolls, Bowties, Custard Long Johns, Maple Cinnamon Rolls, Creme Long Johns) cost $1.35.
Family-owned since 1973, Dimo's website proclaims: "Ever since then it has been our philosophy to serve great food at a great price. Here at Dimo's the customers' happiness is our highest concern."
Craig and I left Dimo's caffeinated and sugared up, blissfully happy and ready to continue our shopping adventures.
Dimo's Deli & Donuts
2030 W. Stadium Blvd.
Ann Arbor, MI 48103
734-662-7944
Monday - Friday: 6 a.m. - 4 p.m.
Saturday: 6 a.m. - 3:30 p.m.
Sunday: Closed

Mary Bilyeu - a self-proclaimed Food Floozie (named for her blog, which is taking a summer vacation) - writes for AnnArbor.com on Tuesdays, Wednesdays, and Fridays, telling about her adventures in the kitchen. She is also on a mission to find great deals for her Frugal Floozie Friday posts, seeking fabulous food at restaurants on the limited budget of only $5 per person. Feel free to email her with questions, comments, or suggestions: yentamary@gmail.com.

The phrase "You Should Only Be Happy" (written in Hebrew on the stone pictured in this post) comes from Deuteronomy 16:15 and is a wish for all her readers - when you come to visit here, may you always be happy.