Posted on
Fri, May 3, 2013 : 2:30 p.m.
Frugal Friday at Gabriel's Cheesesteak Hoagies - limited menu but tremendous value
By Mary Bilyeu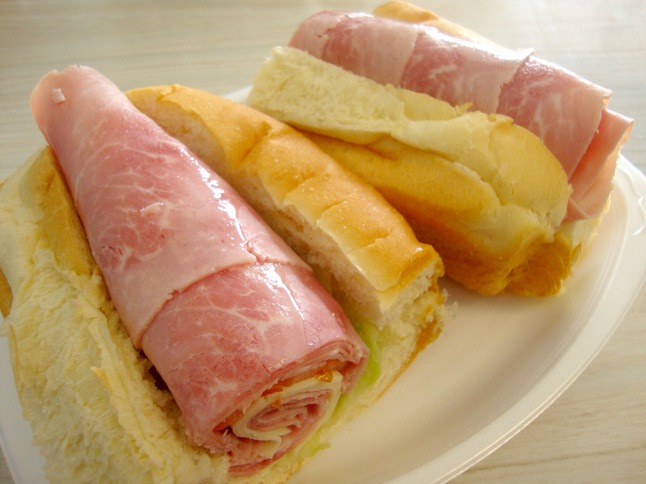 Mary Bilyeu | Contributor
Frugal Floozie Friday is a feature that seeks out dishes — appetizers, drinks, snacks, desserts, sandwiches, whatever — for $5 or less per person. Sometimes I split generously-sized items with loved ones, saving both money and calories; sometimes I find a great deal on a single serving that fits perfectly within the mandatory budget. I try to showcase several options to choose from, and you never know where I'll find them. Check out the column every Friday!
When I first met Mary Catherine Smith, the fabulous host of "Brazilian Sol" on WEMU (Saturdays at 9 p.m.), she recommended Gabriel's Cheese Steak Hoagies as a great place to visit for my Frugal Floozie Friday column: good, honest food served for good, honest prices.
Well, it's taken awhile to get there, but Craig and I had lunch at Gabriel's recently and it definitely proved to be a tremendous value!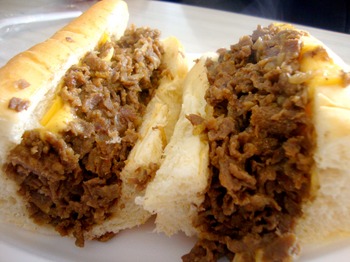 Mary Bilyeu | Contributor
It's easy to stay within our mandatory $5 per person budget, with hearty sandwiches that are readily split. Costing just over $5 each, you can supplement your half with a bag of chips and a cookie to make a complete comfort food meal and still stay within our financial limits.
The menu is small, focusing on what the shop does well. You can order a cheesesteak hoagie, a steak hoagie, a Lunchmeat Special, or a ham and cheese sandwich. Prices range from $5.14-$5.54, with extras (cheese, mushrooms, peppers, or Provolone) costing anywhere from 20-69 cents to add on. A bag of chips will set you back a whopping 89 cents.
A small, quaint, tremendously friendly diner, Gabriel's is welcoming to everyone but vegetarians — there aren't any options for you beyond the Garden Salad for $3.49.
But carnivores can celebrate at Gabriel's for not much money!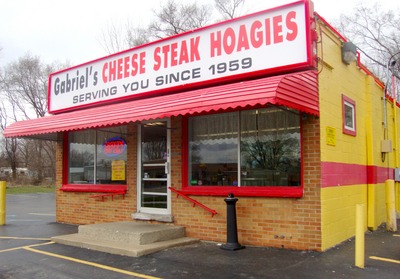 Mary Bilyeu | Contributor
Gabriel's Cheesesteak Hoagies
2585 East Michigan Ave.
Ypsilanti, MI 48198
734-483-5846
Monday-Saturday: 10 a.m. - 9 p.m.
Sunday: 11 a.m. - 9 p.m.
972 East Michigan Avenue Saline, MI 48176 734-316-2651
1919 Wayne Road Westland, MI 48185 734-722-4224

Mary Bilyeu writes for AnnArbor.com on Tuesdays, Wednesdays, and Fridays, telling about her adventures in the kitchen - making dinner, celebrating holidays, entering cooking contests, meeting new friends ... whatever strikes her fancy. She is also on a mission to find great deals for her Frugal Floozie Friday posts, seeking fabulous food at restaurants on the limited budget of only $5 per person. Feel free to email her with questions, comments, or suggestions: yentamary@gmail.com.

Go visit Mary's blog — Food Floozie — where she enthuses and effuses over all things food-related; and look for her monthly articles in the Washtenaw Jewish News. "Like" her on Facebook, or send a tweet on Twitter, too.

The phrase "You Should Only Be Happy" (written in Hebrew on the stone pictured in this post) comes from Deuteronomy 16:15 and is a wish for all her readers - when you come to visit here, may you always be happy.