Posted on
Fri, Oct 12, 2012 : 8 a.m.
Frugal Friday at Gourmet Garden - portions are large enough to feed two
By Mary Bilyeu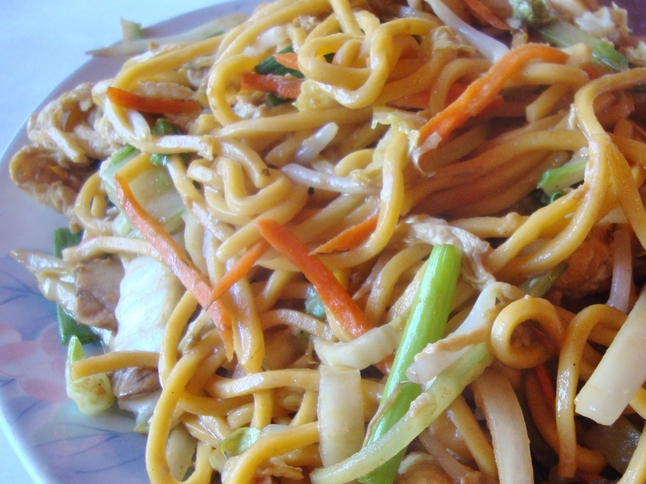 Mary Bilyeu | Contributor
We've been so, so busy lately that Jeremy and I once again found ourselves out running errands and schlepping to appointments one evening, and determined that we needed to get some dinner. Not having had Chinese food in a long time, we stopped by
Gourmet Garden
, today's
Frugal Floozie Friday
feature.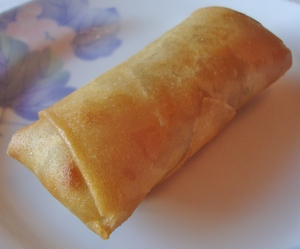 Mary Bilyeu, Contributor
For a mere $5.95, I ordered a platter of Lo Mein with bright, crisp vegetables. It was easily enough to feed two or more people, which then allows — within our $5 per person budget — for a fresh, hot, crunchy spring roll for $1.25. Since our meal had started with a complementary dish of fried chow mein noodles with a sweet dipping sauce, there was an ample quantity of food.
Jeremy veered from some of his usual dishes, and ordered the Sweet and Sour Pork for $8.50; he'd simply heard it calling to him, so he thought he'd try it. The coating wasn't soggy at all, having apparently been freshly sauced before serving; and the sauce itself wasn't too sweet, and was quite good. Served with rice, this is another dish that could serve two.
Mary Bilyeu, Contributor
The restaurant's dinner dishes are meant to be served family-style and to be shared; and the portions are large enough to serve possibly three or four with appetizers. Most of the menu offerings are so reasonably priced — under $10, and often under $8 — that splitting them is a great frugal way to enjoy a good meal.
At lunchtime, you can order the Luncheon Special and get either Buddhist Delight or Broccoli in Garlic Sauce for less than $5 each; and these are served with both soup and with your choice of white, brown or fried rice.
Gourmet Garden is a great place to go for good food, fast service, and generous portions.
Gourmet Garden 2255 W. Stadium Blvd. Ann Arbor, MI 48103 734-668-8389

Mary Bilyeu writes for AnnArbor.com on Tuesdays, Wednesdays, and Fridays, telling about her adventures in the kitchen - making dinner, celebrating holidays, entering cooking contests, meeting new friends ... whatever strikes her fancy. She is also on a mission to find great deals for her Frugal Floozie Friday posts, seeking fabulous food at restaurants on the limited budget of only $5 per person. Feel free to email her with questions, comments, or suggestions: yentamary@gmail.com.

Go visit Mary's blog — Food Floozie — where she enthuses and effuses over all things food-related; and look for her monthly articles in the Washtenaw Jewish News. "Like" her on Facebook, or send a tweet on Twitter, too.

The phrase "You Should Only Be Happy" (written in Hebrew on the stone pictured in this post) comes from Deuteronomy 16:15 and is a wish for all her readers - when you come to visit here, may you always be happy.