Posted on
Fri, Dec 14, 2012 : 8 a.m.
Frugal Friday at Luca's Coney Island - 99 cent coney dogs, potato pancakes and more to fit a tight budget
By Mary Bilyeu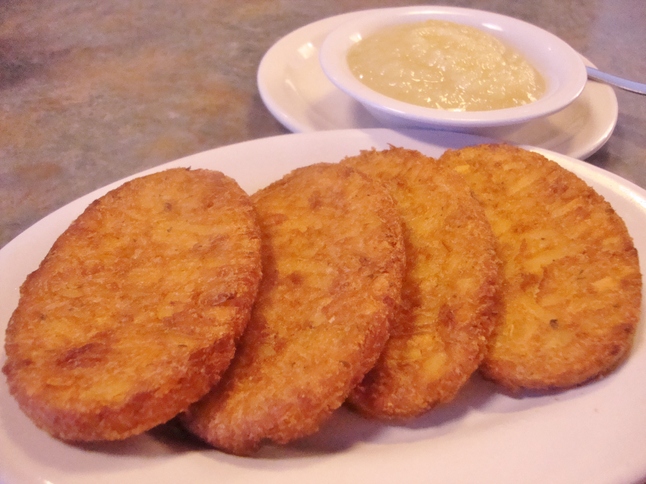 Mary Bilyeu | Contributor
It's still
Chanukkah
until Sunday, which means we're continuing to celebrate the miracle of the oil by eating fried foods, particularly the classic potato pancakes. So, what better feature for a
Frugal Floozie Friday
than
Luca's Coney Island
, where you can find these on a menu that offers many great deals?
My friend Beth has repeatedly recommended Luca's Coney Island for this generous serving that costs only $3.99. Crispy, fried potatoes are one of the great comfort foods. And since this dish costs less than the mandatory budget of $5 per person, it's an ideal option.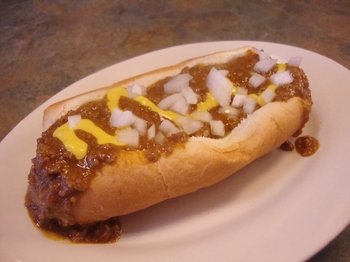 Mary Bilyeu | Contributor
I visited on a Tuesday, which was 99-cent coney day — a fully loaded treat for less than $1! And there are many other dishes to choose from that meet our strict requirement.
Appetizers range from a mere $2.69 for chili fries to $4.99 for saganaki "flamed at your table." Soups, burgers (even a quarter pound chili burger), and a wide variety of breakfast options meet our frugal standards, as well.
Even many of the hearty sandwiches can satisfy for an investment of less than $5: varieties featuring fried chicken, tuna, breaded fish, turkey, eggs with a choice of meat, bacon, and cheese all qualify. There is something for every appetite.
And don't forget desserts, ranging from fruit and cream pies to milk shakes, as well as ice cream sundaes — all cost less than $5. And the Hot Fudge Brownie Delight — "a rich fudge brownie topped with a scoop of vanilla ice cream, smothered with hot fudge, swirled with whipped cream and topped with a cherry" — will set you back only $3.99.
So stop by Luca's for friendly service, very reasonable prices, and good value.
Luca's Coney Island
2469 Washtenaw Ave.
Ypsilanti, MI 48197
734-434-8333
Open 24 hours

Mary Bilyeu writes for AnnArbor.com on Tuesdays, Wednesdays, and Fridays, telling about her adventures in the kitchen - making dinner, celebrating holidays, entering cooking contests, meeting new friends ... whatever strikes her fancy. She is also on a mission to find great deals for her Frugal Floozie Friday posts, seeking fabulous food at restaurants on the limited budget of only $5 per person. Feel free to email her with questions, comments, or suggestions: yentamary@gmail.com.

Go visit Mary's blog — Food Floozie — where she enthuses and effuses over all things food-related; and look for her monthly articles in the Washtenaw Jewish News. "Like" her on Facebook, or send a tweet on Twitter, too.

The phrase "You Should Only Be Happy" (written in Hebrew on the stone pictured in this post) comes from Deuteronomy 16:15 and is a wish for all her readers - when you come to visit here, may you always be happy.