Posted on
Mon, Dec 14, 2009 : 2:25 p.m.
Giving the gift of a CSA share
By Corinna Borden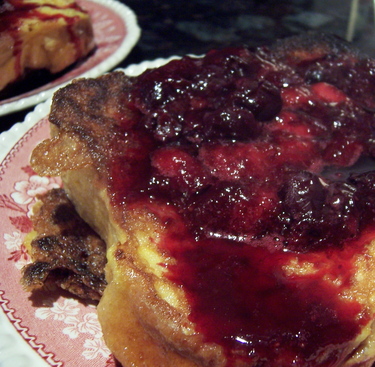 Corinna Borden | Contributor
I don't think I'm alone in not always jumping for joy when I open my holiday gifts (my zenith was at age 14 when I unwrapped a festive box to find Latin vocabulary flash cards). I was recently reminded of this when hearing an economist
say
that we value gifts we receive from other people at about 20% of what the person spent. (I think he is being generous).
That is why I want food for Christmas.
And when I say food, I don't just mean a collection of hand-picked macadamia nuts roasted slowly over a fire tended 24 hours by small fairies, painted with chocolate harvested from a single tree made on an island off the coast of Africa that does not utilize automobiles (the car fumes upset the fairies) using brushes made from sable's throats. I can imagine those fictional nuts would taste amazing, but I am talking about a different arena in the world of food. I am talking about giving the gift of a CSA (community supported agriculture) .
Community supported agriculture works as handshake between the consumer and the producer. You pay a certain amount at the beginning of the season and then are directed to pick up your collection of goodies weekly throughout the growing season. If you are away, you can share with your friends. Your check in January helps balance the cash flow of the farmer during the seed buying and planting season.
Slow Food Huron Valley has compiled a list of certain farms around Ann Arbor and Ypsilanti that offer CSA shares. One of the best conversations you can have with your farmer at the market is to ask them if they offer a CSA share and learn about their prices and policies.
We signed up for the Locavorious CSA share over the summer. Rena Basch prepared and packaged a collection of fresh fruits and veggies during the growing season and we receive a bag monthly for four months. Our first installment included blueberries, strawberries, asparagus, squash, corn, green beans, and snap peas - all beautifully prepared to dump into a hot pan and eat. I am picking up our second installment this afternoon and hoping I can squeeze the new bounty into the freezer.
This past Sunday we threw a handful of the frozen blueberries (from Sodt's Berry Farm) and strawberries (from Gibbs Berries Farm) into a pan with water to make a compote as we made French Toast. In 10 minutes the entire kitchen was infused with the smell of fresh summer strawberries. It was no longer 20 degrees outside and sleeting, it was June.
How do you package a CSA share as a gift? Just like ordering from a catalog in front of the computer, it can be done in your pajamas - write a cheerful coupon and put it in a card. It is one concrete thing you can do this season to show your support of your local farmer. Oh say, can you CSA?!
"Oh say, can you CSA!" was coined by Lisa Wade, of Pot & Box. Thank you Lisa. Drop me a line! Check out my Web site! Post a comment and start the conversation rolling!