Posted on
Tue, Jan 29, 2013 : 10:30 a.m.
Homemade corn chips for National Corn Chip Day
By Mary Bilyeu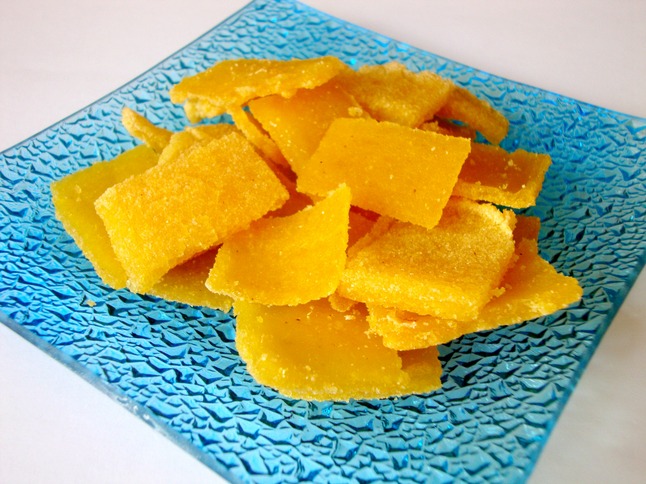 Mary Bilyeu | Contributor
Today is
National Corn Chip Day
. Most people would buy a bag of chips and consider their celebration done.
I thought, at first, that I might make the famous Frito Pie, topped with chili and cheese — consummate, cholesterol-laden comfort food. But then I thought, "I wonder if there's a recipe for making your own Fritos?"
Well, lo and behold, I found one!
The original version calls for either baking or frying the chips. The batter is too soft to fry into a flat chip without baking it first, to crisp it up. But I found that baking left me simply with strips of firm cornmeal mush, so frying was necessary afterwards to add a bit of crunch and flavor.
The final product, once baked and fried, was reminiscent of Fritos. And one great advantage of making your own, rather than merely buying a bag, is that you can season them to taste: less salt, a pinch of chili pepper... whatever strikes your fancy.
These corn chips would be great served at your Super Bowl party. And here are some links to other recipes you and your guests might enjoy, as well:
Grilled Chicken with Spiced Blueberry BBQ Sauce
Baked Potato Chips with Green Onion Dip
Homemade Corn Chips
(adapted from a recipe published in The New York Times)
1/2 cup stone-ground or other fine cornmeal (do not use whole grain)
1/4 teaspoon kosher salt, plus extra for sprinkling
2/3 cup boiling water
1 teaspoon vegetable oil, plus more for frying
Heat oven to 375 degrees. Cut 2 pieces of parchment the same size as a baking sheet and set aside.
In a small bowl, whisk together the cornmeal and 1/4 teaspoon salt. Stir in the water and the 1 teaspoon oil with a fork until the batter is thick with a bit of moisture.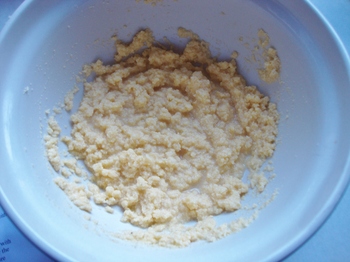 Mary Bilyeu | Contributor
Place one sheet of parchment on a work surface, and scrape the batter into the center. Top with the second sheet of parchment and gently roll out the batter to about 1/4-inch thick. Transfer the parchment and rolled batter to the baking sheet. Remove the top sheet of parchment and score the batter into small rectangles. Sprinkle with a bit of salt.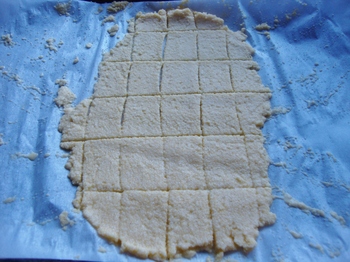 Mary Bilyeu | Contributor
Bake for 20 minutes, until chips are firm; break them apart.
Set aside a plate lined with a paper towel.
Fill a medium saucepan with 2 inches of oil; heat over medium-high heat. Add a few chips at a time and fry for 2-3 minutes, until golden. Remove with a slotted spoon and drain on the paper towel. Sprinkle with a bit of salt, and continue frying chips until done.
Makes about 1-1/2 cups of chips.

Mary Bilyeu writes for AnnArbor.com on Tuesdays, Wednesdays, and Fridays, telling about her adventures in the kitchen - making dinner, celebrating holidays, entering cooking contests, meeting new friends ... whatever strikes her fancy. She is also on a mission to find great deals for her Frugal Floozie Friday posts, seeking fabulous food at restaurants on the limited budget of only $5 per person. Feel free to email her with questions, comments, or suggestions: yentamary@gmail.com.

Go visit Mary's blog — Food Floozie — where she enthuses and effuses over all things food-related; and look for her monthly articles in the Washtenaw Jewish News. "Like" her on Facebook, or send a tweet on Twitter, too.

The phrase "You Should Only Be Happy" (written in Hebrew on the stone pictured in this post) comes from Deuteronomy 16:15 and is a wish for all her readers - when you come to visit here, may you always be happy.