Posted on
Tue, Mar 26, 2013 : 10 a.m.
In praise of parsnips
By Kim Bayer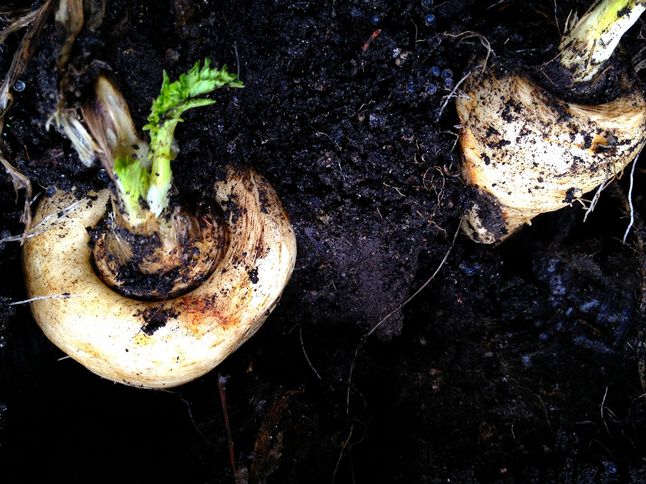 Kim Bayer | AnnArbor.com Contributor
Mock oysters, crisps, cakes, wine(!), soup, pudding, hash — it seems there's almost nothing that the ancestors didn't do with parsnips. Often described as "sweet" and "earthy," parsnips have a distinctive piney note and are outstanding in roasted form or boiled for a creamy multi-veg mash.
In addition to looking like ghostly carrots, parsnips are unusual in being among the only foods that can be left in the ground all winter — and even improve from it. I know this now from firsthand experience. I planted parsnips last summer, and I ate the first ones last week.
Just before this last bit of cold, the ground was soft enough for me to get out my ladies spade and go after some sweet sweet underground treasure. With a heart filled with self-congratulatory parental pride, I pulled the first sturdy roots from the still-icy ground. The radishes I had planted earlier in the same bed came out all crooked and wormy, but the parsnips were perfect!
I think the easiest and best way to make parsnips is to peel them and remove the woody cores, then stew together with other roots and mash them up.
If that's not enough, Epicurious has more than 200 recipes for things to do with parsnips, but you'll have to look to The Old Foodie for how to make parsnip wine, and some of the more esoteric options.
Kim Bayer is a freelance writer and culinary researcher. Email her at kimbayer at gmail dot com.