Posted on
Mon, Sep 9, 2013 : 1 p.m.
Last chance to vote for the Ann Arbor area's best brewery
By Jessica Webster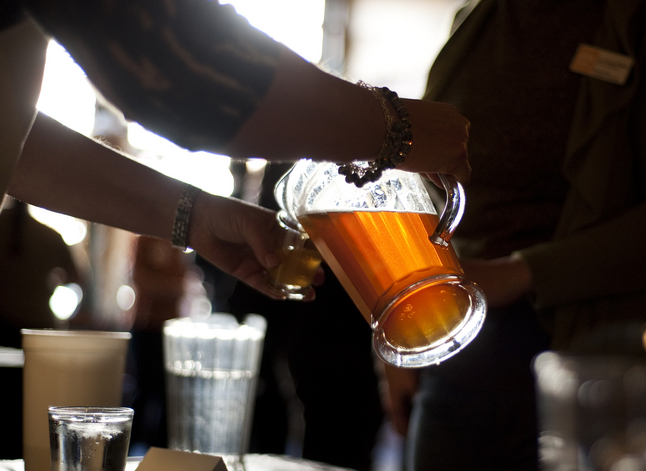 Melanie Maxwell | AnnArbor.com
We're on the hunt for the Ann Arbor area's best brewery, and you've got just a few hours left to let your opinion be known.
Jolly Pumpkin has a growing lead, with Arbor Brewing not too far behind. The battle for third is where the excitement is with Corner Brewery, Wolverine State Brewing, Original Gravity and Chelsea Alehouse seperated by only a handful of votes.
Our poll closes today at 9 p.m. The top performers in the AnnArbor.com poll will garner a visit from MLive statewide entertainment reporter John Gonzales and Ann Arbor beer expert and historian David Bardallis as John tours the state searching for Michigan's Best Brewery.
Our poll and up-to-the-minute results lives here.
Jessica Webster leads the Food & Grocery section for AnnArbor.com, a part of the MLive Media Group. Reach her at JessicaWebster@annarbor.com. You also can follow her on Twitter or subscribe to AnnArbor.com's email newsletters.