The Farmers Marketer
Mark's Carts opens May 9 to good weather, large crowds
Posted on Mon, May 9, 2011 : 3:14 p.m.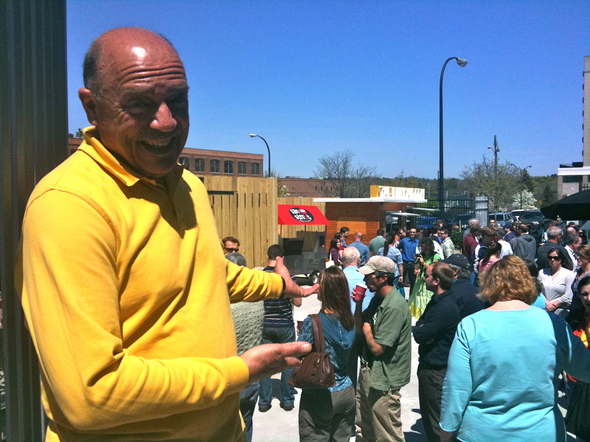 Kim Bayer | Contributor
I just wanted to give a tiny update about opening day for Mark's Carts, Ann Arbor's newest street vendor food court, just off of Washington Street between First and Ashley. The food court is open daily from 8 a.m. to 10 p.m., but each vendor keeps his or her own hours. Information about the seven current vendors is online at the Mark's Carts website.
The opening featured tasty food, a beautiful day, crowds of people and lots of excitement. The food at Eat was especially delicious.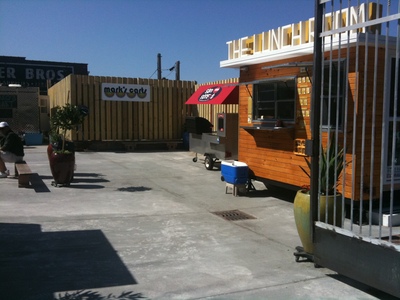 Contributor | Kim Bayer
While we were there people arrived in pairs and groups of up to 10 people. Still, waiting in line didn't seem to take long. Food ranges from Spanish paella to vegan spring rolls to Korean BBQ sandwiches to headcheese and more. The only potential problem — not enough places to sit. And don't forget to grab a napkin.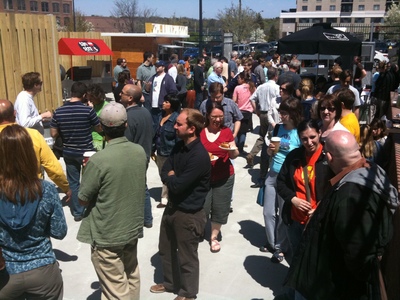 Contributor | Kim Bayer