Posted on
Tue, Sep 3, 2013 : 7 a.m.
Nominate your Ann Arbor-area favorite as Michigan's Best Brewery
By Jessica Webster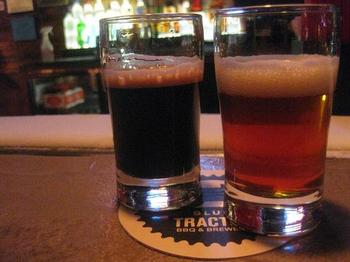 MLive entertainment reporter
John Gonzalez is on the hunt for Michigan's Best Brewery
, and we here at AnnArbor.com think that Washtenaw County has some pretty strong contenders for the title.
We're looking for your suggestions for the best brewery in the area. Nominate your favorite brewery in the comments below.
Whose IPA gets you hopping? Whose porter fills you with longing? Where do you go for a great lager? Whether it's bottled or on draft, we want to know.
We'll take your responses here and create a poll on Thursday. Make sure to come back and vote. Gonzo will be visiting our top reader favorites and will weigh them against the best beer from across the state to determine the winner of Michigan's Best Brewery.
Have a favorite brewer outside of Washtenaw County? We're looking for those too. Make sure to include the brewery name and Michigan city, and we'll pass your suggestions along to Gonzo.
Jessica Webster leads the Food & Grocery section for AnnArbor.com, a part of the MLive Media Group. Reach her at JessicaWebster@annarbor.com. You also can follow her on Twitter or subscribe to AnnArbor.com's email newsletters.