Posted on
Fri, Sep 9, 2011 : 4:24 a.m.
Fresh Corn Salad in an Apple Cider Vinaigrette is simple but brilliant
By Peggy Lampman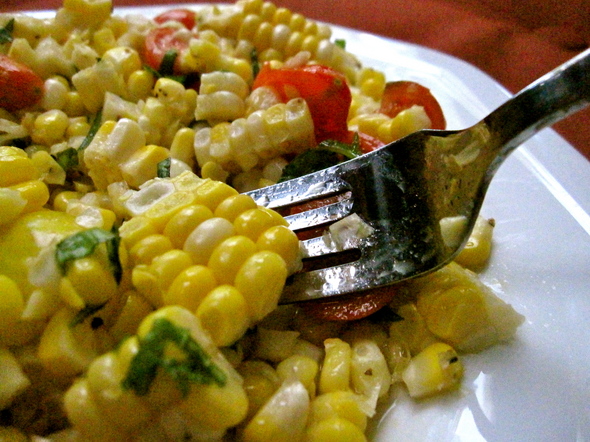 Peggy Lampman | Contributor

Peggy Lampman's Friday dinnerFeed
Here's a salad inspired by an Ina Garten recipe, brilliant in its simplicity.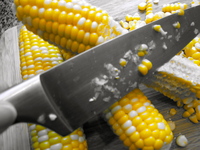 Peggy Lampman | Contributor
The Michigan corn season will vanish before you know it, and this recipe utilizes the bounty. I posted another, more elaborate yet memorable, recipe for Mexican Grilled Street Corn on Tuesday.
Yield: 4 servings
Time: 10 minutes
Ingredients
5 ears of corn
3 tablespoons extra virgin olive oil
3 tablespoons cider vinegar
2 teaspoons chopped shallot
1 cup halved cherry tomatoes
1/2 cup chopped fresh basil leaves
Directions
1. In a large pot of boiling salted water, cook the corn for 3 minutes. Drain and rinse corn under cold water. When the corn is cool enough to handle, cut the kernels off the cob, cutting close to the cob.
2. Whisk together the oil,vinegar and shallot. Stir the corn, tomatoes and basil into the vinaigrette. Season to taste with kosher salt and freshly ground pepper.
Looking for a specific recipe? Click here for dinnerFeed's recipe search engine; type the recipe or ingredient into the search box. I am a real-time food writer and photographer posting daily feeds on my website and in the Food & Drink section of Annarbor.com. You may also e-mail me at peggy@dinnerfeed.com.