Posted on
Fri, Feb 12, 2010 : 4:54 a.m.
Peggy Lampman's Friday dinnerFeed: Chicken tchoupitoulas redux
By Peggy Lampman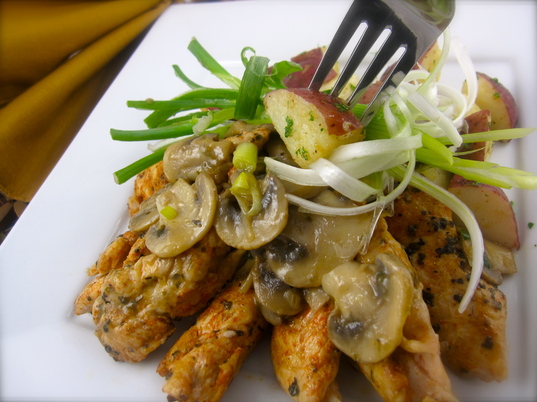 Peggy Lampman | Contributor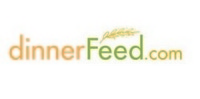 "To Peggy: Good cookin' Good lovin'! "
.
That's what he wrote in the dust jacket of my newly purchased cookbook. "He" being the venerable master of Cajun cooking, Paul Prudomme; the book being "Chef Paul Prudhomme's Louisiana Kitchen."
I had rehearsed a clever line to say, but feeling like a lowly swamp rat, I could barely manage a hasty "thank-you".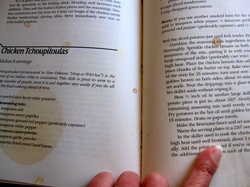 It's been 20 years since I met the master, ate at his restaurant and had him sign my beloved cookbook. Judging from the grease-spattered pages, my favorite recipe in the book has to be Chicken Tchoupitoulas,
I must not be the only fan of this dish, named after a street in New Orleans. I still notice Chicken Tchoupitoulas on an on-line K-Paul menu today.
I've taken extensive liberties by slashing fat from Chef Prudomme's masterpiece of a recipe. In fact, he probably wouldn't recognize it.
But I'm saving calories for Chocolate Soufflé and other Valentine's day decadence, so have resigned myself to make the cuts. There will be no fried skin on my chicken breast meat and I've substituted a minimum amount of olive oil for the butter. Bye-bye yummy Bearnaise sauce...hello.....chicken stock.
I just penciled in the changes to the cookbook; the results, though less sweet and juicy, were wonderful. I served the dish, like the original recipe, with diced, boiled potatoes, seasoning the potatoes with olive oil and additional spice blend. To save time, you could substitute a Cajun or Creole seasoning blend for the first seven ingredients. I have these spices in my cupboard, however, and prefer a freshly made blend.
Yield: 4 servings Time: 35 minutes Cost: apx. $13.50
Ingredients
1/2 teaspoon kosher salt 1/2 teaspoon paprika 1/4 teaspoon cayenne 1/4 teaspoon white pepper 1/4 teaspoon black pepper 1/2 teaspoon garlic powder 1/2 teaspoon dried basil 1 1/2 pounds chicken tenders* 2 plus 1 tablespoons extra virgin olive oil 1/4 cup white wine or chicken stock 3 cups sliced button mushrooms 3/4 cup chopped scallions 1 cup chicken stock 2 teaspoons cornstarch 1 1/2 teaspoons dried tarragon
*You may substitute skinless, boneless chicken breasts, sliced into strips for the tenders.
Ingredients
1. Make a spice mix by combining salt, paprika, cayenne, white pepper, black pepper, garlic powder and basil. Toss with chicken tenders. 2. In a large, heavy-bottomed sauté pan, heat 2 tablespoons of the olive oil over medium heat. Sauté chicken until almost cooked and golden brown, about 1-2 minutes per side. (Do not overcook the chicken, it will continue to cook in the sauce.) 3. Remove chicken from pan and reserve. Deglaze pan with wine or stock, scraping pan, for 1 minute. Add remaining tablespoon of olive oil to pan. 4. Add mushrooms and scallions to pan and sauté 2 minutes, stirring. 5. Whisk cornstarch into stock; whisk stock mixture into mushrooms and scallions. Bring to a low boil then reduce heat. Stir in tarragon and reserved chicken and simmer 3-5 minutes, or until sauce has thickened and chicken is cooked through. Season with additional salt and cayenne, if desired.
Visit me on dinnerFeed for more more seasonal recipes and local value (recipe search engine on site.) Mini-recipes daily fed to you on my dinnerFeed Twitters.