Posted on
Tue, Feb 1, 2011 : 4:36 a.m.
Peggy Lampman's Tuesday dinnerFeed: Good & Quick Chicken Chili
By Peggy Lampman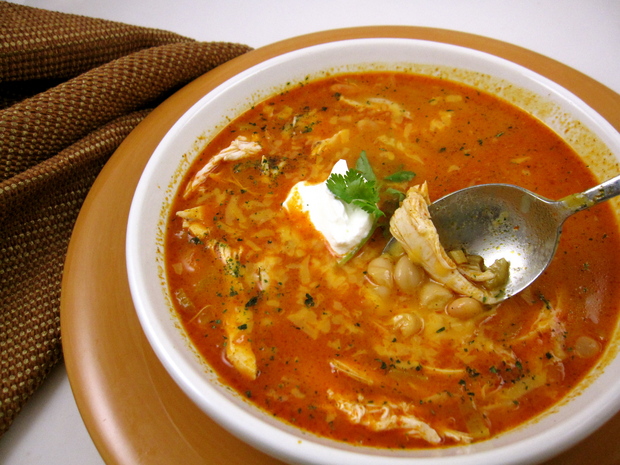 Peggy Lampan | Contributor

Not a white chili, not a red chili — it's more of an orange chili, and it's the fastest chili I've ever made. I had an hour, in between the gym and a kid's hockey game, and needed to feed the gang before we left.
I stopped at Hiller's and spied an unfamiliar Better Than Bouillon Chili base. Sure, stock bases are rich in sodium, and I account for that when seasoning recipes. But the Better Than Bouillon line is the best I've tried, and is more economical than the pre-made containers of stock, which I also reach for when I've no time to make the stock from scratch. Cumin, peppers and garlic can be substituted for the chili base, if desired.
I kept the heat/spice level down to appease the kids and passed the hot sauces on the side. This chili was pretty darn tasty — my only complaint was it was a bit thin. The next day's leftovers, however, were much thicker; the starch from the beans thickened the chili overnight.
I've another quick fix pantry chili similar to this; the main difference is it uses black beans instead of white and has a tomato base; both canned products are pre-seasoned for chili recipes.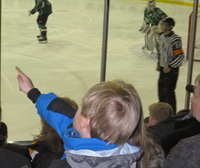 Last year I made Smokey Quinoa Chili a couple of times, which is a super-charged, super-healthy soup packed with protein-rich quinoa and — bonus — which uses products from a local company, Eden Foods.
We made it to the game with time to burn. The chili is great, by the way, served with blue corn chips.
Yield: 6-8 servings
Time: 35 minutes
Ingredients
1 tablespoon light oil such as canola
1 cup chopped onions
3 tablespoons Better Than Bouillon Chili Base**
3-4 cups chicken stock
3 (15 ounce) cans white beans, undrained *
6 cups chopped cooked chicken (smoked or regular rotisserie chicken preferred)
12-16 ounces sharp cheddar, grated
Sour cream, as desired (optional)
Chopped cilantro, optional
Your favorite hot sauce
*I used locally produced Eden Great Northern beans.
**Ingredients contain primarily chili peppers, dried onion and garlic
Directions
1. In a heavy-bottomed pot or Dutch oven, heat oil over medium-low heat. Cook onions 4 minutes then stir in chili base, stirring until incorporated into onions.
2. Stir in 3 cups of stock and white beans. Bring to a boil, then reduce heat to medium and cook 25 minutes, stirring occasionally.
3. Whisk in 12 ounces grated cheese, stirring often, adding additional stock if chili is too thick. When cheese is incorporated into chili, stir in chicken and heat through.
4. Serve with additional grated cheese, sour cream and cilantro, if using. Pass the hot sauce.

Looking for a specific recipe? Click here for dinnerFeed's recipe search engine; type the recipe or ingredient into the search box. I am a real-time food writer and photographer posting daily feeds on my website and in the Food & Drink section of Annarbor.com. You may also e-mail me at peggy@dinnerfeed.com.