Posted on
Tue, Jun 22, 2010 : 4:37 a.m.
Peggy Lampman's Tuesday dinnerFeed: Grilled Flank Steak Chimichurri with Grilled Potatoes
By Peggy Lampman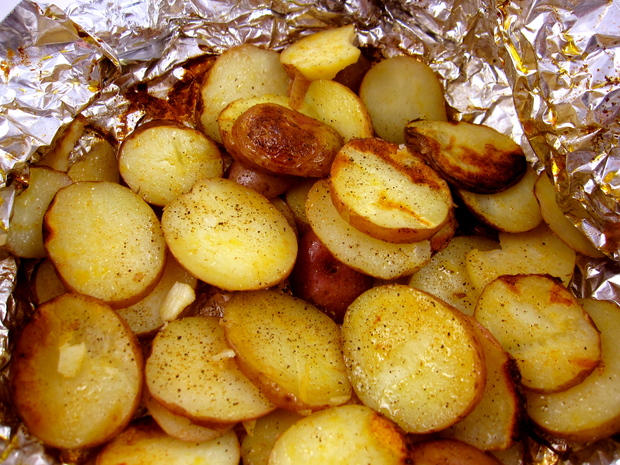 Peggy Lampman | Contributor

I'm trying to clear my mind, take deep breaths and rejoice in the moment. As some practitioners of this skill may concur, that's not so easy in our frenetic lives. Sure it's hot, sure it's muggy, but time spent outdoors, taking a few minutes to savor the warmth, is what I've been pining for through the Michigan winter months. I can't think of a better way to enjoy the summer than in a garden or behind a grill.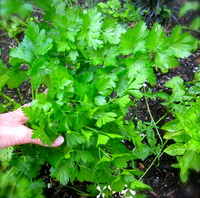 This is the perfect dinner to capture a summer day. I love the herbaceous, vinegary flavors of a chimichurri sauce on a grilled steak. The intense flavors of the smoked paprika are marvelous paired with the chimichurri.
My small garden is begging to have the Italian parsley pruned, and this recipe happily obliges. I'm using a favorite Chimichurri recipe, but keep in mind the flank steak requires marinating 2-4 hours and cooks much quicker than the potatoes.
Carpe Diem!
Yield: 4 servings
Active Time: 10 minutes
Grilling Time: 30-50 minutes
Cost: apx. $3.50
Ingredients
1 1/2 pounds redskin potatoes
1 1/2 tablespoons olive oil
1/2 teaspoon smoked Spanish paprika
Directions
1. Prepare charcoal or gas grill to medium-high heat.
2. Scrub potatoes and cut into 1/4-inch slices. Whisk together olive oil and paprika. In a medium-sized bowl, toss sliced potatoes with seasoned oil and lightly season with kosher salt and freshly ground pepper.
3. Center and spread potatoes in a doubled layer of aluminum foil, the pieces of foil large enough to completely wrap tightly around potatoes. Fold in edges to tightly seal, wrapping an additional of foil around the package if necessary.
4. Grill potatoes 15-25 minutes on each side, depending on heat of grill. When potatoes are easily pierced with a fork through the foil, potatoes are ready.

Looking for a specific recipe? Click here for dinnerFeed's recipe search engine; type the recipe or ingredient into the search box!