Peggy Lampman's Wednesday dinnerFeed: Baked cod dijonnaise
Posted on Wed, Apr 28, 2010 : 9:30 a.m.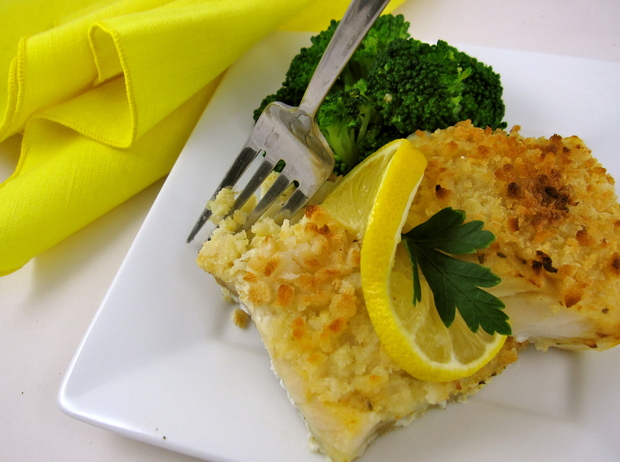 Peggy Lampman | Contributor

I thank myself for having a bag of frozen fish fillets in the freezer today. A quick thaw, a few staple ingredients and voila: A healthy, no-fuss delicious fish for dinner tonight.

Large bags of cod, orange roughy and tilapia are always available in the frozen section of most grocery stores. Albeit, when thawed and cooked, they aren't as moist and flavorful as the fish you'd purchase from the best fishmongers in town, but they're much appreciated for mid-week, time-crunch dining. The easy seasoning I added sure kicked it up several notches, as well.

If you've a few simple baked fish recipes, such as this recipe, Baked Cod with Tomato-Fennel Sauce or Lemony Trout with Capers in your bag of tricks, you're in business.

Yield: 2-4 servings
Active Time: 5 minutes
Bake Time: 10-15 minutes
Cost: $14-$25 (depending on price of fish)

Ingredients

4 (6-8 ounce) pieces cod fillets
3 tablespoons extra virgin olive oil or melted unsalted butter
1 tablespoon Dijon mustard
1 tablespoon freshly squeezed lemon juice
1/2 teaspoon dry tarragon
6 tablespoons panko, Japanese bread flakes or unseasoned bread crumbs

Directions

1. Preheat oven to 450 degrees.
2. Arrange in a large, well-oiled baking dish or on a foil-lined baking sheet.
3. Whisk together oil or butter, mustard and lemon juice in a small bowl. Spread mixture evenly over fillets. Sprinkle with panko or bread crumbs.
4. Bake fish, on middle rack of oven, until just cooked through,10-15 minutes, depending on thickness of fillet. Fish should flake easily with a fork when done.


Looking for a specific recipe? Click here for dinnerFeed's recipe search engine; type the recipe or ingredient into the search box!