Peggy Lampman's Wednesday dinnerFeed: Italian vegetable stew
Posted on Wed, Feb 17, 2010 : 4:46 a.m.
Peggy Lampman | Contributor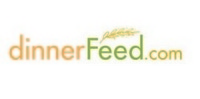 This delicious stew has restorative powers that will cure what ails you. I know this from firsthand experience.


Feeling tired, bedraggled and "under the weather," my car sensed the vibe and drove me to Arbor Farms in the quest of good nourishing ingredients for a sturdy stew. Arbor Farms is a local treasure. Since the late seventies, this locally-owned grocery has been happily and greenly supporting local entrepreneurs and our community with its nutritious food offerings.
Many greens would do, but the rainbow chard looked particularly enticing.
Farro
is my favorite "new grain," which was a perfect fit in the stew. Previous readers have informed me wheat berries are a good substitute for farro.

I recently made an Italian Farro Pilaf with Ground Beef, Fennel and Peas which was delicious. The semi-pearled farro from Umbria, Italy is available at Arbor Farms. But I've also purchased it from Sparrow Market in Kerrytown and Whole Foods.
This soup makes great leftovers, though you'll find the farro may absorb most of the stock with an overnight sit in the fridge. But, oh, what a great side dish! Or add additional stock and return it to its previous life as a stew.
After devouring two bowls, I could feel a sense of well-being creeping back into my system. I'll make sure to save some of this slow-burning energy in a bowl for my husband; there's a lot snow to shovel!
Yield: 8 cups
Active Time: 15 minutes
Simmer Time: 40 minutes
Ingredients
2 tablespoons extra-virgin olive oil
1 cup chopped onion
1/2 cup celery, chopped
1/2 cup carrot, chopped
2 tablespoons tomato paste
3/4 cup semi-pearled farro
6-7 cups chicken or vegetable stock
1 bunch swiss chard, washed
1 can (15 ounces) garbanzo beans, drained
Fresh chopped basil
Parmigiano-Reggiano
Directions

1. In a heavy-bottomed pot or Dutch oven, heat olive oil over a medium heat. Add the onion, celery, carrot and a pinch of kosher salt and cook, stirring occasionally, until vegetables are softened, about 6 minutes.
2. Cut and discard woody ends from chard, then cut out remaining stems from leaves and slice, reserving greens. Stir chopped stems into vegetables then stir in tomato paste and simmer a minute. Stir in farrow and simmer, stirring, two minutes. Add stock and let the liquid come to a boil, reduce heat and let the soup simmer for 30 minutes, or until farrow is just tender.
3. Chop greens into 1-inch strips and stir greens and chick peas into pot. Simmer an additional 15-20 minutes or until chard is tender. Season stew to taste with kosher salt and freshly ground pepper.
4. Divide evenly between soup bowls and served garnished with basil and Parmesan.

Visit me on dinnerFeed for more more seasonal recipes and local value (recipe search engine on site.) Mini-recipes daily fed to you on my dinnerFeed Twitters.