Posted on
Fri, Jul 1, 2011 : 11:37 a.m.
Pink Martinis and Cupcakes - perfect treats for a girls' night out
By Peggy Lampman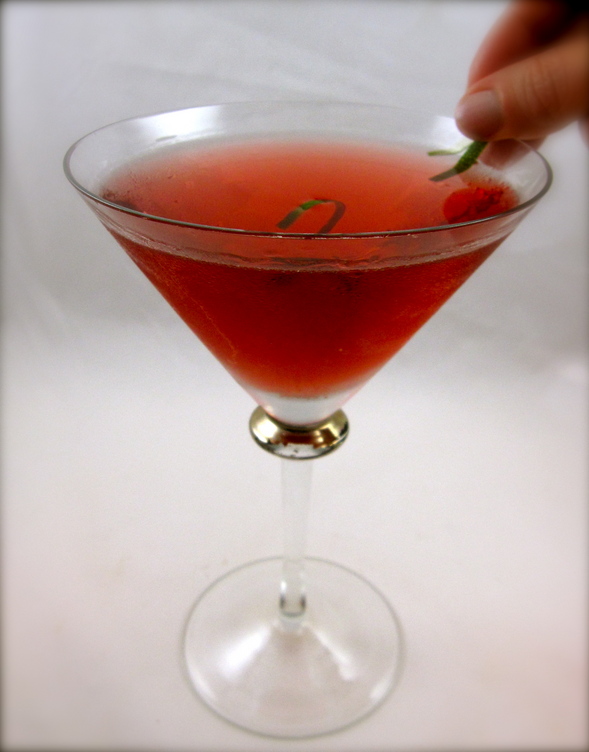 Peggy Lampman | Contributor

The group
Pink Martini is being featured during the Ann Arbor Summer Festival
on Saturday, July 9 at 8 p.m. at Hill Auditorium. In support of this event,
Main Street Ventures
is offering $10 off each ticket (up to four tickets).
The catch? Simply belly up to the Chop House or Gratzi bar and order a Pink Martini, up through July, 9. Hey -— someone's got to do it! You will receive a coupon with a code number, which you redeem when purchasing your tickets.
This "Pink Martini" business just happened to coincide with my plans to celebrate a girl friend's birthday. Wouldn't pink martinis and pink cupcakes be a winning girly-girl party combo? (Think wedding showers, bachelorette parties — girl's nights in general.)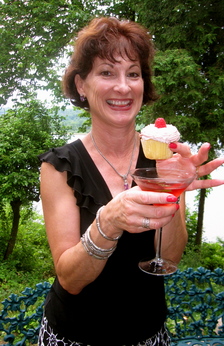 Peggy Lampman | Contributor
Julie White (director of communications for Main Street Ventures) was kind enough to procur the recipe, the Sparkling Pomegranate Martini, from Eric Arsenault (director of wine and spirits for The Chop House) for my celebratory intentions. Julie says the cocktail is the perfect solution for midday doldrums; a reason to enjoy the afternoon. I'm thinking it would be a wonderful accompaniment to pyrotechnic displays as well.
Next week we're thinking of meeting at the Gratzi bar and let the bartender do the work.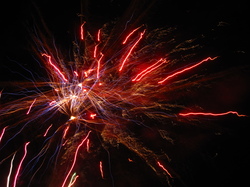 Peggy Lampman | Contributor
My friends and I made a pitcher in celebration of our friend Debbie's birthday.We accompanied them with Raspberry-White Chocolate cupcakes purchased from Cake Nouveau. I purchased all of the ingredients for the martinis at Stadium Liquor, which has a notable collection of enhanced vodkas. (I can't wait to try the cucumber vodka, in particular.)
Yield: 1 martini
Time: 5 minutes (plus time to chill martini glass)
Ingredients
3/4 ounce sparkling wine, such as Chandon Classic Brut
Chilled martini glass
1 1/4 ounces Pearl Pomegranate Vodka
1/2 ounce Pamma Liqueur
3/4 ounce Cranberry Juice, such as Ocean Spray
Lemon or Lime Twist

Directions
Pour sparkling wine in to a chilled martini glass. Mix pomegranate vodka, Pamma Liqueur, and cranberry juice in an iced cocktail shaker. Shake ingredients and strain into martini glass. Garnish with a lemon or lime twist. Enjoy!
Looking for a specific recipe? Click here for dinnerFeed's recipe search engine; type the recipe or ingredient into the search box. I am a real-time food writer and photographer posting daily feeds on my website and in the Food & Drink section of Annarbor.com. You may also e-mail me at peggy@dinnerfeed.com.