Notes from the 20 Minute Garden
home & garden:

Rap for Food meeting May 15 explores how arts & food systems interact

Posted on Mon, May 14, 2012 : 9:05 p.m.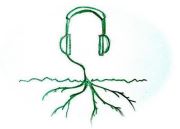 Are you interested in the arts? Are you interested in food? Do you want to explore how the arts can support localization, sustainable food systems and youth gardening? If you've answered yes to these questions, you will want to attend the first organizational meeting of Rap for Food.

This meeting will take place on Tuesday, May 15 from 7-8:30 p.m. and is hosted by The Ecology Center at 339 E. Liberty, Suite 300. Ann Arbor, MI 48104, USA

The Ecology Center is at the northwest corner of Liberty and Division across the street from Liberty Park in downtown Ann Arbor. There is a free parking lot directly to the left of the building, which is open parking after 5 p.m. The door is to the right of entrance to Rag Stock.

The meeting will include music performance, free local snacks, and information about how you can get involved. This is an opportunity to find out what Rap for Food is doing in the community and to find out about how you can be part of this group.

Janice and Jim Leach tend a backyard plot in downtown Ann Arbor, where they try to grow as many vegetables and other plants as possible. For the last four years, they've published gardening tips, photos and stories at their 20 Minute Garden website.