Posted on
Tue, Oct 25, 2011 : 4:52 p.m.
Roast Pork with Rosemary and Garlic - a savory dish that makes great leftovers, too
By Peggy Lampman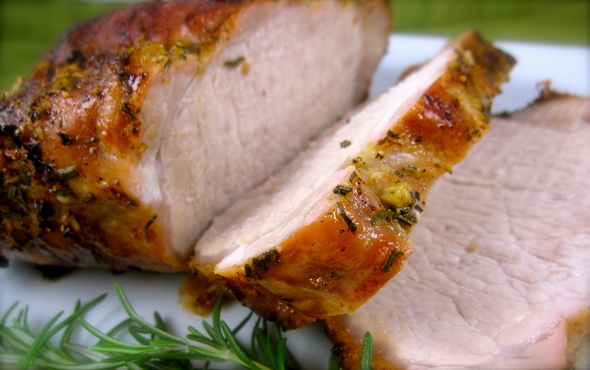 Peggy Lampman | Contributor

Peggy Lampman's Tuesday dinnerFeed
I must have made this recipe a zillion times because it's so delicious and easy. Hands-on time is just five minutes, roast time Is 45 minutes to 1 hour, and the pan juices make the simple, savory sauce.
I roast more pork than required for a meal — leftovers are great as a component in other dishes. In the last 20-25 minutes of cooking time, toss quartered redskins and root vegetables into the oven to complete the meal.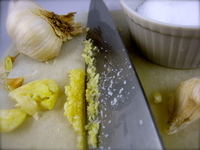 Ingredients
3 teaspoons minced garlic
3 teaspoons fresh chopped rosemary (or 1 teaspoon finely crushed rosemary)
1, 2-pound boneless pork loin roast
Directions
1. Preheat oven to 400 degrees.
2. Season pork with kosher salt and freshly ground pepper. Combine garlic and rosemary and rub over pork. Place pork, fat side down, on a lightly greased broiler pan or roasting rack. Roast pork 25 minutes then turn and roast fat side up. Roast 25-35 minutes longer or until a thermometer inserted into the center of pork registers 155 degrees.
3. Remove from oven and let rest 10 minutes. Cut pork into slices, let soak into pan juices and serve.

My new web site (packed with holiday recipes) is coming soon! But in the meantime, If you're looking for a specific recipe, click here for dinnerFeed's recipe search engine; type the recipe or ingredient into the search box. I am a real-time food writer and photographer posting daily feeds on my website and in the Food & Drink section of Annarbor.com. You may also e-mail me at peggy@dinnerfeed.com.