Posted on
Tue, Mar 30, 2010 : 10:47 a.m.
Scenes from Oberon Day 2010
By David Bardallis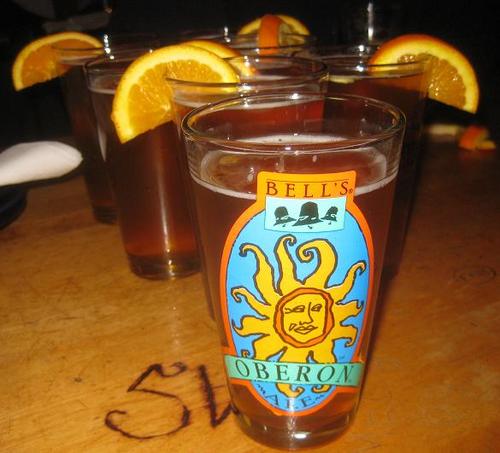 David Bardallis | Contributor
Today, March 29, was Oberon Day, also known in Michigan as the Unofficial Beginning of Summer. Sure, according to the calendar, summer may actually still be months away, but around these parts, when Michigan brewing heavyweight Bell's Brewery releases its wildly popular summer seasonal beer, Oberon Ale, your typical beer-loving Michigander knows it's time to reach for the shorts, Hawaiian shirts and suntan oil.
The good folks at Rave Associates, which distributes Bell's beer to your favorite local watering hole, hosted a 1st Annual Oberon Day Pub Crawl today, and your correspondent happily tagged along for part of the journey. For an idea of what Oberon Day looked like in downtown Ann Arbor, click here for some awesome Facebook action. 
David Bardallis is a freelance writer and editor, blogger, bon vivant and man about town. Visit his Web site, DavidBardallis.com, to engage his services or read his latest. Email your beer-related thoughts to annarborbeer@gmail.com, follow @dbardallis on Twitter or join the "All the Brews Fit to Pint" Facebook page.