Wildcrafting:

Seven first aid plants you can forage

Posted on Thu, Apr 26, 2012 : 7:07 a.m.
We're used to heading to the medicine cabinet for minor first aid. What about heading outside for help? There are many plants that can be used in their "native" raw form for minor first aid. Most of them will be growing as weeds nearby. This is also handy knowledge to have if you encounter biting insects, or have scrapes or scratches out in the field.
These are plants for minor first aid. Just to be clear, that means for non life-threatening injuries, and with people who are healthy with no other medical complications. All of these are external applications, which increases their safety.
For all other uses, consult a medical practitioner and in more severe cases seek emergency help. I certainly recommend becoming familiar with these plants before you need them. It's easier ot make a positive identification when you're calm and in no hurry. The Latin names will help you to look up these plants and get even better descriptions.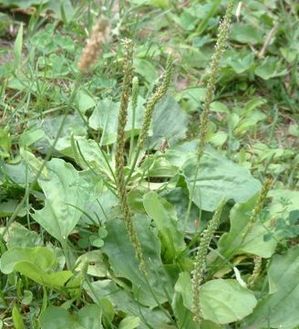 Linda Diane Feldt | Contributor
Plantain (Plantago) is almost always nearby and is one of the most commonly used simple remedies. The leaf is chewed or ground and applied as a poultice for bug bites, scrapes, or simple rashes. It is also great for canker sores — the chewed leaf can be held in the mouth against the sore for both pain relief and to help heal the sore.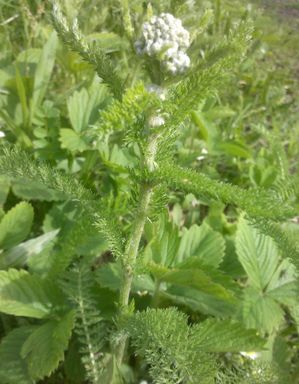 Linda Diane Feldt| Contributor
Yarrow (Achillea Millefolium) grows in open fields. The leaves are well known for use in stopping bleeding, for example a nose bleed or a superficial cut. The ironic thing about yarrow is that, taken internally it will reduce high blood pressure, while externally it promotes clotting.
Many websites and books will caution against confusing yarrow with poison hemlock. There is a slight resemblance when poison hemlock is young, or if it has been recently mowed. But the yarrow leaves are distinct, with the many leaves along the stem. It can also resemble wild carrot to the beginning forager.
Yarrow flowers are also a superb mosquito repellent. While it is most effective made into a tincture, the fresh flowers can also be rubbed into the skin or crushed and worn to keep mosquitoes away.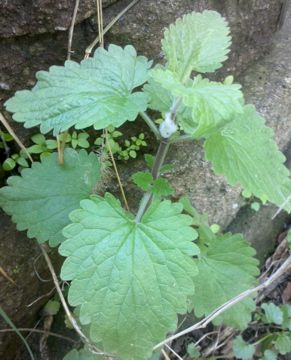 Linda Diane Feldt| Contributor
Catnip (Nepeta cataria) is another natural mosquito repellent. The leaves are crushed and worn. The leaves also make a simple poultice for cuts, scratches, and itchy skin. It is a common herb used in natural diaper rash preparations, being mild as well as effective.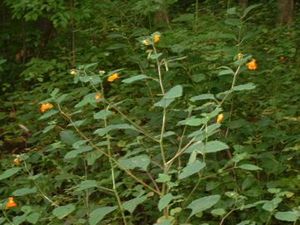 Linda Diane Feldt | Contributor
Jewelweed (Impatiens capensis) is a juicy plant that is often found near water or in low lying moist areas. I often carry some with me once I find it on a walk, for the inevitable bug bite. It can also lessen the pain and discomfort of minor bruises or cuts. It is best known for treating poison ivy.
It may also have preventative effects. When I was studying herbalism we would drink a mild infusion before going out in areas heavy with poison ivy, or as soon as we got back. That would be combined with washing carefully, of course. We steeped the infusion for about 20-30 minutes and drank a cup or two. Tincturing this plant is ineffective; what works best is to preserve the juice in a salve or extracting it and freezing the juice.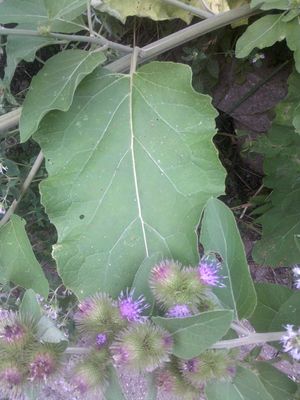 Linda Diane Feldt | Contributor
Burdock (Arctium lappa) has been far underrated as a valuable first aid plant. The huge leaves aren't edible, but they are immediately effective for burns and scalds. Either chew or blend the leaves with a bit of water, and apply to mild burns.
This works with burns caused by hot peppers as well as scalds. I've often used it for those times I forgot and touched sensitive membranes after chopping hot peppers.
Serious burns should not be treated with burdock, as it has no antibiotic properties and you would risk infection. Using burdock for "road rash" and scrapes is also very effective; it greatly facilitates the healing, But you have to carefully clean the area first before applying the burdock poultice or else you'll risk sealing the wound with bacteria or dirt present.
Nettle (Urtica) is another plant that helps to heal minor burns and scalds. A weak infusion (20-30 minutes of steeping) is sufficient to help relieve the pain of a burn and facilitate healing. While it is best as a salve, the cooled infusion also is immediately soothing.
While the stinging nettle has also been used on purpose as a counter-irritant (the sting distracts you form other pain), I don't think that is at all necessary. Handle the stinging nettle carefully, and once it has been heated (or dried) the sting is rendered ineffective.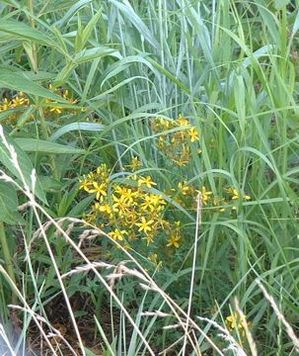 Linda Diane Feldt | Contributor
St. John's Wort Hypericum perforatum is well known as an effective help for mild depression. Externally, it has been used as a salve or oil for nerve pain, bruising, and sore muscles. You can crush the flowering tops and rub them into sore areas.
I did a long bike trip one year and let a few people also on the trip know about these properties, and St. John's wort was blooming all around us. Pretty soon I was seeing dozens of bikes going by with St. John's wort flowers fastened to the back racks. People reported it was especially effective when rubbed into sore knees.
I chose these plants because they are generally safe, common to this area, and can be a great introduction to using common plants for simple injuries. And that's just a beginning to learning more about the many valuable plants surround us.

Linda Diane is giving a FREE class on this topic Thursday, April 26 at Crazy Wisdom Bookstore, from 7-8:30 p.m., sponsored by The People's Food Co-op. All are welcome.
You can contact Linda Diane at writing.lindadianefeldt or follow her on twitter.