New York Times:

Simple three-ingredient summer cocktails

Posted on Sat, Jul 2, 2011 : 11 p.m.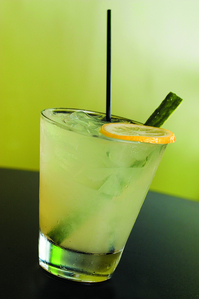 Photo by Flickr user Dana Beveridge.

Tired of the same old margarita, martini and Manhattan? Look no further. The New York Times asked top bartenders around the country to submit recipes for their favorite summer cocktails. The catch was that there had to be three ingredients or fewer. The result? A great list of simple, refreshing drinks.

The Times stipulated that the cocktail recipes could include three ingredients, plus simple syrup, sugar, seltzer and garnishes. Most of the drinks include citrus or other fruits, and are summery takes on classic cocktails. The Cherry Caipirissima, a version of the Brazilian standard caipirinha, looks especially enticing.

You can find photos and recipes on the New York Times site.