Posted on
Mon, Aug 26, 2013 : 4:13 a.m.
Super-Fast Caprese Canapes - recipe is an easy way to use up succulent, late-summer tomatoes
By Peggy Lampman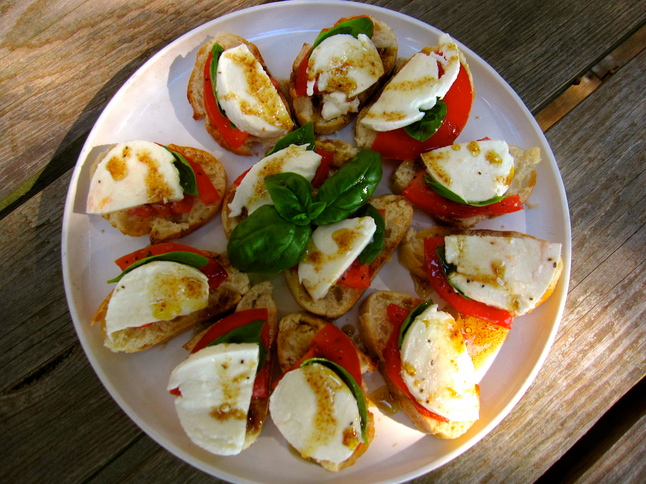 Peggy Lampman | Contributor

To receive my lastest dinnerFeed posts
by email, sign up here.
Beach fires dwindle, the days grow shorter, and we understand the end of summer is upon us.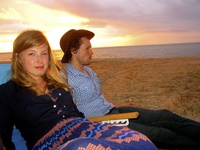 Oh no — say it ain't so! This summer saw more than its share of rainy days and temperatures below average, our consolation being the lakes and farmers are loving it.
But beautiful days are here at last. And as the days grow short, I spend as much time savoring the waning sun as possible, avoiding the kitchen with easy recipes. I've blogged quite a bit (as has every food blogger on the planet) about the glories of caprese salads and appetizers highlighting the tomato at this time of the year. But I've found them difficult to serve as an appetizer to guests, so in just a few minutes, I made these two-bite canapés as a pre-dinner treat.
Click here for additional tomato-mozzarella pairing ideas.
Yield: 12 canapés
Time: 20 minutes
Ingredients:
1 tablespoon good balsamic vinegar
3 tablespoons extra virgin olive oil
1/4 teaspoon finely minced garlic
6 thin, juicy tomato slices, halved
6 thin slices egg-shaped fresh mozzarella, halved
12 small basil leaves
12 thin baguette slices
Directions
1. Whisk vinegar, oil and garlic together. Reserve.
2. Arrange canapés of tomato and mozzarella slices with basil leaves on baguette slices. Drizzle with vinaigrette and serve.
Peggy Lampman is a real-time food writer and photographer posting daily feeds on her website and in the Food & Grocery section of Annarbor.com. You may also e-mail her at peggy@dinnerfeed.com.