Posted on
Tue, Apr 2, 2013 : 12:20 p.m.
Sweet Beginnings fundraiser for Perry Nursery School includes cake and cupcake contest
By Mary Bilyeu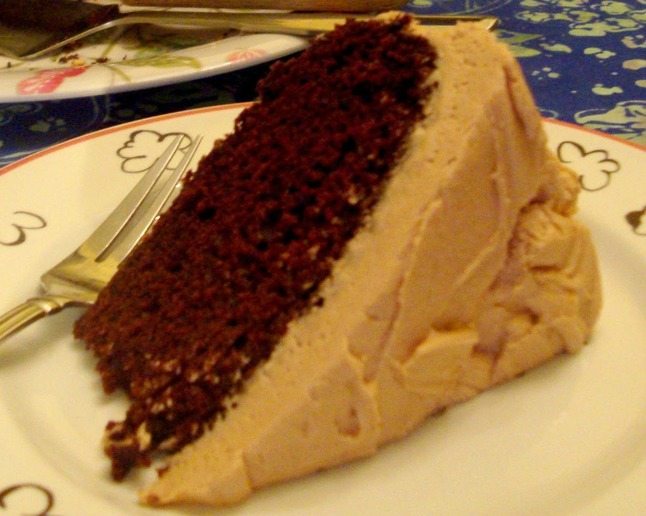 Mary Bilyeu | Contributor
Raffles! Food! Music! Contests! Fun!
Where can you find all of this? At "Sweet Beginnings," the fabulous annual fundraiser for Perry Nursery School, which serves at-risk children. Perry "prepares... children for future academic and social success while providing their parents opportunities for professional, personal, and parental growth." And you can help these adorable kids and their amazing school by attending a great event.
"Sweet Beginnings" offers lots of entertainment in one extraordinary evening. There's a silent auction featuring such items as a Hawaiian vacation, tickets to Disney World, and restaurant certificates. There will be a cooking demonstration by French chef Brigitte Romano, a cake walk, and also a cupcake tower building contest. You can eat your way through a dinner buffet, with beer and wine available to accompany your meal. You can also meet honored guests Lucy Ann Lance of WLBY Radio, Diane Keller of the Ann Arbor/Ypsilanti Regional Chamber of Commerce, and Pam Smith of the United Way of Washtenaw County.
And in addition to all of this, "Sweet Beginnings" offers a cake and cupcake contest, with entrants receiving one free ticket to attend the party if they compete for Best Decorated Cake, Best Tasting Cake, Best Decorated Cupcake, or Best Tasting Cupcake. (If entrants bring a guest, that guest will need to purchase a ticket.) Best of all, attendees get to taste all the delicious offerings once the contest is done! The deadline to submit an entry form is April 10.
So click here to purchase your tickets online (tickets cost $40), or see how your best cakes or cupcakes fare against others. But either way, be sure to attend "Sweet Beginnings" — you'll enjoy yourself immensely, and you'll support Perry Nursery School in its mission to educate young children whose families face obstacles that can be overcome with help from the community and from you.
"Sweet Beginnings"- because every child deserves a great start!
"Sweet Beginnings"
Thursday, April 18, 6 p.m.
Washtenaw Community College - Morris Lawrence Building
For more information, please contact Sandy Williams: sandyw@perrynurseryschool.org or 734-677-8130.
Whole Foods Market on Washtenaw Avenue is the event's "Butter Cream Benefactor" and top sponsor.
With many thanks to the event's other sponsors, too: Vintage Financial, JP McKeone, Bennett & Associates, Zingerman's Community of Businesses, TCF Bank
Click here to find the recipe for the Old-Fashioned Chocolate Cake pictured above.

Mary Bilyeu writes for AnnArbor.com on Tuesdays, Wednesdays, and Fridays, telling about her adventures in the kitchen - making dinner, celebrating holidays, entering cooking contests, meeting new friends ... whatever strikes her fancy. She is also on a mission to find great deals for her Frugal Floozie Friday posts, seeking fabulous food at restaurants on the limited budget of only $5 per person. Feel free to email her with questions, comments, or suggestions: yentamary@gmail.com.

Go visit Mary's blog — Food Floozie — where she enthuses and effuses over all things food-related; and look for her monthly articles in the Washtenaw Jewish News. "Like" her on Facebook, or send a tweet on Twitter, too.

The phrase "You Should Only Be Happy" (written in Hebrew on the stone pictured in this post) comes from Deuteronomy 16:15 and is a wish for all her readers - when you come to visit here, may you always be happy.