Posted on
Thu, Mar 25, 2010 : 9:02 a.m.
The Week in Beer: Oberon Day is here!
By David Bardallis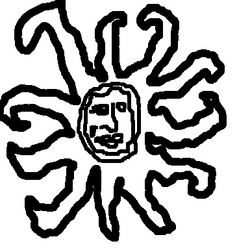 If you had any doubts left that spring has arrived, let this sign be the final indicator that winter is decidedly over: On March 29,
Bell's
is releasing its wildly popular
Oberon Ale
, a summer seasonal American wheat beer. Though not necessarily a favorite of serious craft beer lovers, Oberon is far and away the top seller for Bell's — accounting for more than half of the brewery's total Michigan sales — and for years has been a great "gateway beer" for introducing drinkers of swill to the possibilities of craft beer.

Locally, there are several Oberon-related rites of spring for your consideration in the Week in Beer, below.

Sunday, March 28
Ashley's, 338 S. State, is right out in front of the Oberon parade beginning Sunday night at 8:30 p.m. with a Bell's merchandise raffle, a crowning ceremony for "King and Queen Oberon" and the pouring of the first pint of Oberon at midnight.
Not to be outdone, the Sidetrack Bar and Grill, 56 E. Cross, Ypsilanti, is also celebrating Oberon Day at midnight with $2 pints and giveaways of Bell's swag. And the special $2 pricing continues through Monday, March 29, "actual" Oberon Day. Now that's a deal!
Monday, March 29
The good folks of Rave Associates, a local beer and wine distributor, will be giving away Bell's gear as they work their way around Bar Louie, Old Town, Full Moon, the Arena, Ashley's, then back to Bar Louie in an Oberon Day pub crawl. Meet at Bar Louie at 2 p.m. and come with your drinking hat on.
Notes on the Napkin
Though it's still a ways off, you homebrewers might want to begin planning now for the fourth annual Grizzly Peak Mug Club Brew-Off on May 17. Pick a style, as defined by the Beer Judge Certification Program, brew your batch up, save three 12-ounce. bottles or one 22-ounce bottle to give to Grizzly Peak's judges, and have 'em ready to go no later than May 10. The winner gets to brew with Grizzly head brewer Duncan Williams to create a rotating tap to be served at the pub and also gets to take home a free keggie. Call 734-741-7325 for more details on how to enter.
Don't put away that brewing equipment just yet. On May 22, the Corner Brewery, 720 Norris, Ypsilanti, hosts the fourth annual ABC Brews Crews Homebrew Competition from 8-11 a.m.. Winner gets to brew on the seven-barrel pub system and have his or her brew served to thirsty ABC patrons. Entry deadline is May 15. Check out the Ann Arbor Brewers Guild Web site for more details or to enter online.
Also be sure to check out Julianne Mattera's fantastic rundown of local breweries and some of the personalities behind all that sudsy good stuff we love so much on Concentrate Media.
Short but sweet, there's your latest Week in Beer. Now get out there and celebrate spring in style with some Oberon or other refreshing craft beer of your choice!

David Bardallis is a freelance writer and editor, blogger, bon vivant, and man about town. Visit his Web site, DavidBardallis.com, to engage his services or read his latest. Email your beer-related thoughts to annarborbeer@gmail.com, follow @dbardallis on Twitter or join the "All the Brews Fit to Pint" Facebook page.