Posted on
Thu, May 23, 2013 : 12:43 p.m.
The Week in Beer: Remembering those who serve
By David Bardallis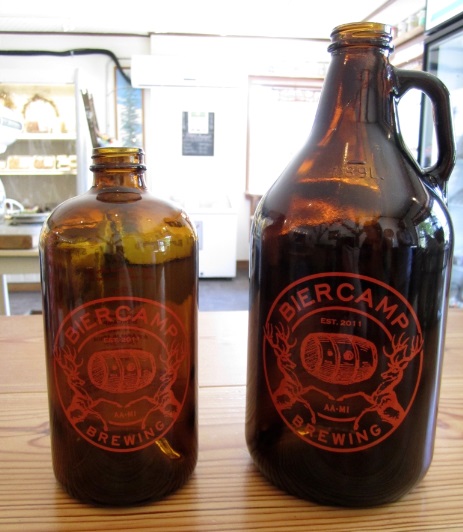 Courtesy Teo Watson-Ahlbrandt

This
Memorial Day
weekend, we would all do well to take a moment out of our holiday fun and festivity to remember the heroes among us whose hard work and sacrifice mean so much in our lives. This column is proud to raise a glass in salute to all those who serve...
beer
. From owners and managers to brewers and bartenders to distributors and retailers: the world would be a much sadder place if you did not do what you do. So thank you, and cheers!
If you're packing the cooler, loading up the car, and heading to the lakehouse: Don't worry; things are going to be pretty quiet around here while you're gone. Here's your rather sparse Week in Beer to close out the month of May as we head into the sound and fury of a new summer season.
Thursday, May 23
>> Original Gravity, Arbor Brewing, and Great Lakes are the featured breweries for the Craft Brew-Ha-Ha dinner at Paesano, 3411 Washtenaw, taking place at 6:30 p.m. on the patio if it's not thunderstorming all over the place. Call 734-971-0484 for tickets (if still available) and see the evening's menu here.
Tuesday, May 28
>> The release party for Green Giant Imperial Pilsner starts at 6 p.m. at the Corner Brewery, 720 Norris, Ypsilanti, and includes two hours of this limited-release brew along with light appetizers. Not had the pleasure of trying the Giant before? It balances all German noble hops with a medium-bodied grainy malt profile and, at nearly 7 percent alcohol-by-volume (ABV), can sneak up on you if you're not careful, Jack. Cost is free for Arbor/Corner Mug Club members or $10 for the heathen.
>> If you can't make it to the beach, then the beach will come to you. Just be at Ashley's, 338 S. State, at 6 p.m. as Saugatuck Brewing breezes into town with 10 beers inspired by the beautiful Lake Michigan coastline. Actually, I have no idea what inspired these beers, but they're good and are as follows: Oval Beach Blonde Ale, Singapore IPA, ESB Amber, Neapolitan Milk Stout, Pathfinder Pale Ale, Pier Cove Porter, Hop on a Blonde Ale, Dead Goat Doppelbock, and Citra Simcoe Ale.
Notes on the Napkin
David Bardallis is a freelance writer and editor, blogger, bon vivant, and man about town. Visit "All the Brews Fit to Pint" at AnnArborBeer.com, follow @allthebrews on Twitter, or join the "All the Brews Fit to Pint" Facebook page. He is also working on a book about Ann Arbor's illustrious beer past and present. Email your beer-related thoughts to annarborbeer@gmail.com.