Posted on
Tue, Nov 20, 2012 : 10:20 a.m.
Thinking about thanks and giving in 2012
By Kim Bayer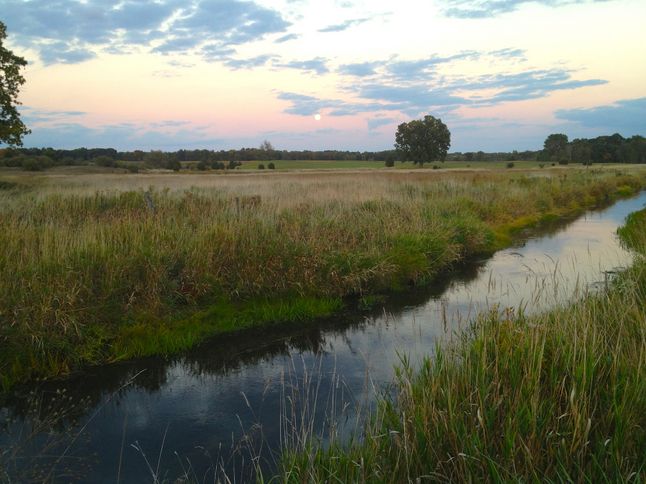 Photo | Kim Bayer
When we celebrate Thanksgiving we are participating in a ritual that not only has historic significance but that somehow has retained a sacred relevance even through foggy mists of time. While Thanksgiving commemorates an act of generosity at a meal involving native Americans and new settlers several hundred years ago, it is still the celebration of both the food and the meaning of this year's harvest. I've been considering the compound meaning of the "thanks" and the "giving" of this holiday.
I was inspired by the thoughts of intentional kindness in the "giving" ideas in a recent A2GastroBoy post where he outlines ways in which generosity and the good fortune of being in a position to give can provide ways to feel like a better human being. Things like supporting Kickstarter campaigns regularly, donating to Food Gatherers, joining a CSA, tipping hardworking waitstaff generously and showing the love by hosting a dinner party.
As for the "thanks" part of the equation, I'm reminded of two friends who begin their meals with blessings that acknowledge the effort and time that having food requires. I've collected some of these words, from the profane to the sublime, that capture my sense of thanks we are giving.
Great Architect be praised,
My belly's been raised,
An inch above the table,
And I'l be damned,
If I'm not crammed,
As full as I am able.

For each new morning with its light,
For rest and shelter of the night,
For health and food,
For love and friends,
For everything Thy goodness sends.
- Ralph Waldo Emerson

This ritual is One.
The food is One.
We who offer the food are One.
The fire of hunger is also One.
All action is One.
We who understand this are One.
- Hindu blessing

Blessed is The Lord our God, Sovereign of the universe, who sustains the entire world with goodness, kindness and mercy. God gives food to all creatures, for God's mercy is everlasting. Through God's abundant goodness we have not lacked sustenance, and may we not lack sustenance forever, for the sake of God's great name. God sustains all, does good to all, and provides food for all the creatures whom God has created. Blessed is The Lord our God, who provides food for all.
- Birkat HaMazon (Jewish blessing)
God is great! God is good!
Let us thank Him for our food. Amen.
- Children's prayer

May the Great Architect of the universe give us
grateful hearts and supply the needs of others

We thank Thee, Architect Above,
For good food and brotherly love.
Relief for all in need we pray,
Thy Truth, our Aid from day to day
- Masonic blessing

Some hae meat and canna eat,
and some wad eat that want it.
But we hae meat and we can eat,
And sae the Lord be thankit.
- Selkirk Grace, Robbie Burns

Bless our house, bless our table, bless the whole wide world,
and teach us to take everything gratefully from Thy hand O Lord.
- Danish blessing

We return thanks to our mother, the earth, with sustains us. We return thanks to the rivers and streams, which supply us with water. We return thanks to all herbs, which furnish medicines for the cure of our diseases. We return thanks to the corn, and to her sisters, the beans and squash, which give us life. We return thanks to the bushes and trees, which provide us with fruit. We return thanks to the wind, which, moving the air, has banished diseases. We return thanks to the moon and the stars, which have given us their light when the sun was gone. We return thanks to our grandfather He-no, who has given to us his rain. We return thanks to the sun, that he has looked upon the earth with a beneficent eye. Lastly, we return thanks to the Great Spirit, in whom is embodied all goodness, and who directs all things for the good of his children.
- An Iroquois Prayer for Thanksgiving

As for my own prayer of Thanksgiving, it would go something like this:

I thank thee, O Great Farmer of the Universe, for the gift of food and health that accrue to me and my place in the world from the heroic efforts of others.
Please bless
Tantre Farm, Brines Farm, Old Pine Farm, Frog Holler Organic Farm, and Dyer Family Organic Farm,
Handsown Farm, Community Farm of Ann Arbor, Sunseed Farm, Capella Farm, and Green Things Farm,
Seeley Farm, Goetz Farm, Livingstones Farm, Tilian Farm, and Zilke Vegetable Farm
And all the farmers who will grow food and health for us in the future.
Amen.

Kim Bayer is a freelance writer and culinary researcher. Email her at kimbayer at gmail dot com.