Posted on
Wed, Aug 15, 2012 : 9:18 a.m.
Drinking local with Jolly Pumpkin Luciernaga
By Nate Parsons
Michigan is to be reckoned with when it comes to great beer. The state currently houses more than 100 breweries from Detroit to Houghton offering a full breadth of quality ales and lagers.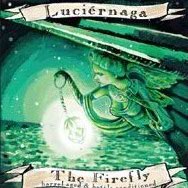 Tasting Notes
Beer: Luciernaga
Brewery: Jolly Pumpkin Artisan Ales
Origin: Dexter, Mich.
Style: Belgian IPA
ABV: 6.5 percent
Glassware: Snifter, tulip, or oversized wine Glass
Description:
An eruption upon opening sends bubbly froth streaming down the bottle. The pour is aggressive, leaving an abundant dense head resting atop a plane of dusty copper ale. A nose of apple and white pepper are found wrapped in a faint silhouette of sour funk common to Jolly Pumpkin. The effervescent taste is clean, with hints of citrus and coriander and a subtle depth delivered from the oak barrel aging process. The dry finish laced with yeasty sour notes is easy on the palate, which promotes consumption when the days start to get shorter.
Conclusion:
Luciernaga makes you feel the way you ought to feel without beer.
Where to Purchase
Whole Foods: 3135 Washtenaw Ave., Ann Arbor - 750ml / $12.99
The Wine Seller: 721 Plymouth Road, Ann Arbor - 750ml / $12.99
Plum Market: 375 N. Maple, Ann Arbor - 750ml / $12.99
Industry expansion continues as craft beer values strategically align with national trends of buying "local". Don't be lured into thinking the farther a pint travels to our table the better the experience — this could not be further from the truth when it comes to Michigan beer.
Artisan, by definition, is a skilled worker who practices a trade or craft. This was a concept heavily relied upon prior to the industrial revolution. The word itself conjures images of gnomes working diligently by candle light to master a craft only perfected by endless tinkering.
Jolly Pumpkin Brewery has embraced the artisan aura with its reserve of craft beers. Founded in 2004 and located just down the road in Dexter, Jolly Pumpkin is an authority in artisan ales. The brewery touts an award-winning roster of year-round, seasonal and specialty beers that have gained notoriety as one of the top craft beer producers in the world.
As we move toward fall, a Belgian IPA is good crossover style to cooler weather. "Luciernaga," which loosely translates to firefly, is a good place to start. The hypnotic label will temp the most hardened beer advocate but the oak aged elixir that lies within is where the experience really begins. Cheers.
Nate Parsons can be reached at modevin@yahoo.com.