Posted on
Thu, Apr 26, 2012 : 10:17 a.m.
Too much food porn in your social media?
By Jessica Webster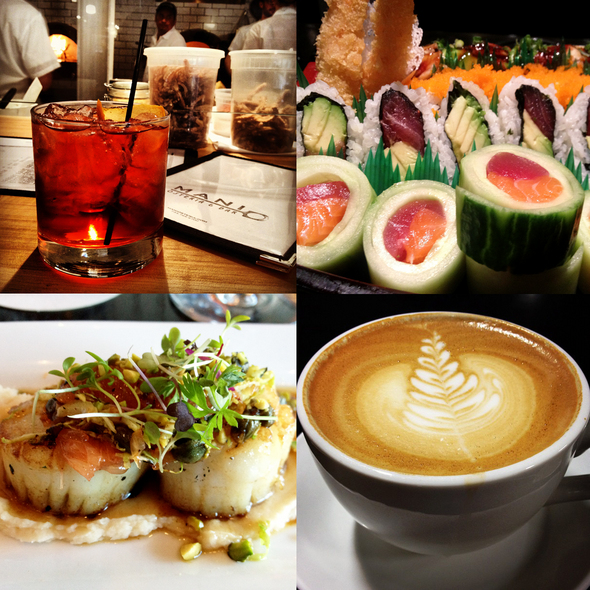 Jessica Webster | AnnArbor.com
If you're a regular Facebook or Twitter user, you've probably got a few friends in your news feed who document what seems like every morsel of food that passes his or her lips. Or maybe you've been out for dinner with a friend who won't take a bite (or let you take a bite) until each dish has been photographed and posted on social media.
NPR's food blog, "The Salt" ran a story about this food photography phenomenon. Apparently, not everyone is crazy about this amateur photo trend. Some restaurant owners, including New York celebrity chef David Chang, have declared an embargo on food photography in their restaurants.
It's not just restaurant owners who are starting to resent the rise of 'foodtography.' There's been a quiet backlash building against compulsive social media meal-documentors in recent months. The sentiment is nicely expressed in this satirical video from The Key of Awesome:
If you're still hooked on taking pictures of your food, check out this list of the 5 Best Food Photo Apps from ABC News. They list Foodspotting, Instagram, Platter, Dishpal and Snapdish. I'd add Foursquare to that list, as many of my friends like to snap a photo of their food to accompany their restaurant check-ins.
And when you're snapping those photos of your favorite dish of pho, consider following these etiquette rules laid out by the food blog Grub Street: "Turn off the flash, request photos from the restaurant when possible, shoot as far away from other guests as space allows, and make any necessary table-side photos quick and subtle."
Jessica Webster leads the Food & Grocery section for AnnArbor.com. You can reach her at JessicaWebster@AnnArbor.com, or find her compulsively snapping food photos with her iPhone at local restaurants.