Posted on
Fri, Apr 30, 2010 : 11:15 a.m.
Excerpts from Conan's "60 Minutes" interview; Colbert's catchy intro; Kid Rock and Eminem news; and more
By Jenn McKee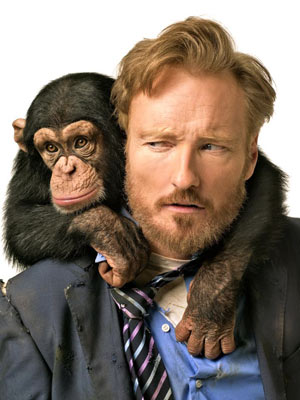 For those who can't wait until Sunday to hear what
Conan O'Brien
has to say in his first post-
"Tonight Show"
interview with
"60 Minutes"' Steve Kroft
, the Internet's all a-twitter this morning with
tantalizing snippets
.
O'Brien's settlement agreement with NBC prohibits him from saying anything disparaging about the network or Jay Leno, but even so, O'Brien had this to say about the re-annointed "Tonight Show" host: "He went and took that show back and I think in a similar situation, if roles had been reversed, I know - I know me, I wouldn't have done that."
Also of interest, when it was announced that Conan would be making a stop on his "Legally Prohibited from Being Funny on Television" comedy tour in East Lansing on May 21 (already sold out, of course), he posted this on Twitter: "We've added a show in Michigan. Finally I get to perform in a state shaped like a fat guy's hand."
Finally, indeed.
MORE TELEVISION
* Since Comedy Central political satirist Stephen Colbert was hosting musical guest OK GO last night, he paid tribute to their most recent video for "This Too Shall Pass," which features an impressively extensive Rube Goldberg machine, by way of this cute, cheeky intro. To start things in motion, Colbert adds OK GO to his dreaded "on notice" list. (Colbert's set-up was built with the help of Syyn Labs, which designed OK GO's machine.)
*
New York Times'
television writer
Alessandra Stanley
offers her thoughts
on
Oprah Winfrey's
interview - which aired yesterday - with
Rielle Hunter, John Edwards'
(former? current?) mistress. According to Hunter, Edwards had a secret affair with her because "he wanted to live a life of truth." Oh, where to begin …
* EncoreMichigan.com reports that on April 21, Wayne State University alumnus Henri D. Franklin made his first appearance in an open-ended role on the soap opera "Days of Our Lives." Franklin won the role by way of an open casting call in Detroit.
MUSIC
* Local country singer/songwriter Danny James, with the help of videographer Victor J. Banta and actress Susan Pike, made a video for James' song "Dancin' an' a Drinkin'" at Stivers Restaurant in Chelsea this past January, and the video recently made its debut. Check it out below.
* The Detroit Free Press has an article about Eminem's new single, "Not Afraid," which will be part of the album "Recovery," slated for a June 22 release.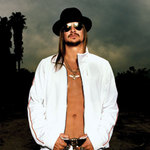 * Two bits of
Kid Rock
news today: first, the singer's announced that
he will host the CMT Awards
(which yielded my favorite quote of the day: "All I can promise is I will be awesome," Rock said on his website); and second,
Jim Beam has partnered with Kid Rock to offer downloads
of live cuts from a Comerica Park concert, as well as a Michigan tribute song called,
"Times Like These."
ART
* The Detroit News has an article about the new exhibit (running tomorrow through July 25) at the University of Michigan Museum of Art, titled "Wrapped in Silk and Gold: A Family Legacy of 20th-Century Japanese Kimono."
MOVIES
* A two-part story about Michigan's film tax incentives has been featured in the Detroit Free Press this week. The first focuses on the reception to Michigan's booth and presentation at a film industry trade show in Santa Monica, California; and the second discusses Michigan's appeal and limitation as a film site, and provides a broader perspective about what other states offer.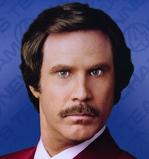 * Sorry, Ron Burgundy fans.
There won't be an "Anchorman 2."
* The Los Angeles Times has an interesting article about how "grown ups" - who made a hit of "The Blind Side" - will be a key demographic at the box office this summer, and how the studios are trying to engage them.
* Variety film critic Dennis Harvey (a U-M grad) seems less than impressed with the newly re-vamped "A Nightmare on Elm Street," which opens today.
THEATER
* Actor Brandon Victor Dixon, who's been getting attention for his leading role in the off Broadway musical "The Scottsboro Boys," has been tapped to play Ray Charles in the upcoming Broadway show, "Unchain My Heart: The Ray Charles Musical." The show has a book by playwright Suzan-Lori Parks ("Topdog/Underdog") and is scheduled to start previews October 8.
BOOKS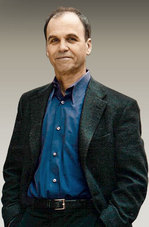 * Fans of
Scott Turow
's 1987 blockbuster legal thriller,
"Presumed Innocent,"
might want to check out the sequel,
"Innocent"
, according to
Michiko Kakutani's review
.
Jenn McKee is the entertainment digital journalist for AnnArbor.com. Reach her at jennmckee@annarbor.com or 734-623-2546, and follow her on Twitter @jennmckee.