Posted on
Sat, Nov 10, 2012 : 2:51 p.m.
Found Footage Festival returning to the Michigan Theater
By AnnArbor.com Staff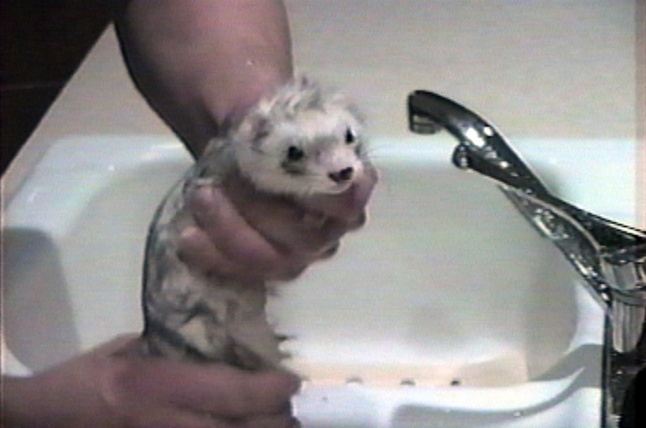 Photo provided by Found Footage Festival
The
Found Footage Festival
, the acclaimed touring showcase of odd and hilarious found videos, is returning to Ann Arbor with a brand-new show.
Hosts Nick Prueher and Joe Pickett, whose credits include The Onion and "The Late Show with David Letterman," will show off their 2012 lineup of found video clips and live comedy on Wednesday, Nov. 14 at 9:15 p.m. at the Michigan Theater (603 E. Liberty St. in Ann Arbor). Tickets are $10 and are available at the door or in advance at www.foundfootagefest.com.
The Found Footage Festival showcases videos found at garage sales and thrift stores and in warehouses and dumpsters throughout North America. Curators Pickett and Prueher host each screening in-person and provide their unique observations and commentary on these found video obscurities. From the curiously-produced industrial training video to the forsaken home movie donated to Goodwill, the Found Footage Festival resurrects these forgotten treasures and serves them up in a lively celebration of all things found.
Among the new clips featured in the 2012 program:
• A video featuring a woman whose enthusiasm for craft sponging borders on psychotic
• A new collection of exercise tapes, including one called "The Sexy Treadmill Workout"
• Never-before-seen clips from the Kenny "K-Strass" Strasser yo-yo pranks that the FFF hosts pulled on news stations in the Midwest last year
• An "opening act" of found classroom films from the '60s and '70s, curated especially for the show by renowned collector Skip Elsheimer of A.V. Geeks
• Highlights from a 1996 video about how to care for your ferret
The Found Footage Festival was founded in New York in 2004 and has gone on to sell out hundreds of shows across the U.S. and Canada, including the HBO Comedy Festival at Caesars Palace in Las Vegas and the Just For Laughs Festival in Montreal. The festival has been featured on National Public Radio and has been named a critic's pick in dozens of publications, including The New York Times, Los Angeles Times, San Francisco Chronicle and The Chicago Tribune. The FFF can also be seen twice a week in a popular web series on The Onion's A.V. Club, in the hit documentary "Winnebago Man," and in their new book, "VHS: Absurd, Odd and Ridiculous Relics from the Videotape Era."