Posted on
Sat, Jan 12, 2013 : 9:06 a.m.
Gabriel Kahane bringing his creative, genre-straddling music to Ann Arbor
By Kevin Ransom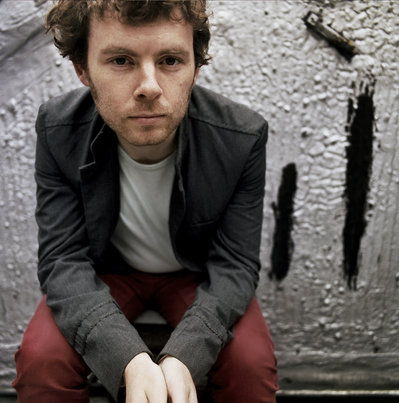 Gabriel Kahane
has a healthy, robust disregard for the boundaries that have historically separated musical forms and traditions—not to mention the boundaries that have segregated so-called "high art / low art" forms from one other.
Kahane—songwriter, singer, pianist and composer—draws generously from classical music and musical theater, but his sensibility is also informed by the work of pop-music artists, from Paul Simon and Elvis Costello to Bright Eyes and Cee Lo Green.
And as a composer, he's ambitious and eccentric. For his 2006 "Craigslistlieder" song cycle, he took eight anonymous posts from the Craigslist.org site and set them to art-song arrangements—a cheeky move that won an effusive response from both fans and critics.
Another song cycle, "Crane Plaimpsest," is one that he composed for, and performed with, a full orchestra. In that work, catchy folk-pop melodies nudged up against the kind of dissonance usually heard in the works of more challenging, heavy-hitter classical composers from previous eras.
When Kahane comes to the Arthur Miller Theatre for two shows, on Thursday and Friday, he'll be heading his yMusic ensemble, a nine-piece group that employs piano, guitar, violin, viola, flute, clarinet, trumpet, bass and drums. yMusic includes guitarist / violinist Rob Moose, who has recorded and performed with Bon Iver, and trumpet player CJ Camerieri, who has worked with Sufjan Stevens and the American Composers Orchestra.
They'll be performing selections from "Where Are the Arms," Kahane's 2011 release—his second full album as a recording artist—as well as some of his previous works. While his self-titled debut album tweaked the connection between music and lyrics —setting intimate story songs to complex chamber-music arrangements—"Where Are the Arms" relied more on melodic popcraft.
PREVIEW
Gabriel Kahane and yMusic
Who: Kahane is a young singer, songwriter, pianist and composer who enjoys pushing and even erasing the boundaries that have separated classical music from pop styles.
What: Kahane's music juxtaposes complex chamber-music arrangements, breezy pop melodies, challenging dissonance and lyrics that range from eccentric to intimate. For this show, he will be leading yMusic, a nine-piece ensemble.
Where: Arthur Miller Theatre, 1226 Murfin Ave., Ann Arbor (North Campus).
When: Thursday at 7:30 p.m. and Friday at 8 p.m.
Kahane has collaborated with influential artists from various genres, like newgrass / jazz mandolinist Chris Thile, jazz pianist Brad Mehldau, cellist Alisa Weilerstein, and his father, the acclaimed pianist and conductor Jeffrey Kahane. He also wrote the music and lyrics for "February House," which ran at New York City's Public Theater in 2012. That piece was based on the true story of a Brooklyn Heights mansion where notables such as W. H. Auden, Benjamin Britten, Carson McCullers and Gypsy Rose Lee (among others) lived during the 1940s.
Earlier this year, when Kahane performed his song cycle "Orinoco Sketches" with the Los Angeles Philharmonic, the Los Angeles Times praised it as "an all around dazzling performance." Kahane also commissioned songs from 10 composers—including Timo Andres, Ted Hearne, and Andrew Norman—for a solo recital presented by the MATA Festival.
Kahane's musical education was a circuitous one. He dropped out of his California high school, then studied jazz piano for a year at the New England Conservatory—before leaving, getting his G.E.D, and then going off to Brown University. After graduating in 2003, he moved to New York and began tending bar to make ends meet.
He also got some work as a theater director, landed the pianist gig for a Mark Morris dance company tour, and then in 2006 got the idea the for "Craigslistlieder." He began playing those eccentric pieces in downtown NYC bars—but other singers heard them, and began to include them in concerts at much tonier venues, including Carnegie Hall.
Essentially, he helped prompt other artists of his generation to similarly push musical boundaries—although, as the New York Times noted, "classical audiences seem more impressed by Kahane's indie 'cred' than the pop world has been by his classical achievements."
"When I made my first record, I was totally naïve to the idea of being invested in a record as a record," he told the Times. "I saw it as a document of music. And I think I took in a lot of pop music in the time between the first album and the second one, so 'Where Are the Arms' is really preoccupied with sound."
Kahane compares what he is trying to do to the music of the Bill Evans Trio. "I hope that the details that are in there are unsettling," he added. "There's always something just at the moment when it could settle into something that's complacent. There's something that's uneasy."
A couple of years ago, after Kahane performed "Craigslistlieder" alongside Schumann's "Dichterliebe" song cycle at a concert in Aspen, he stressed that he wanted to underscore the common ground shared by music from different eras.
"It's almost like a live mix tape at the piano, to demonstrate how these songs relate to one another, whether they were written in Austria in the 1820s or in 1972 in Los Angeles," Kahane told the Aspen Times. "It's as diverse a repertoire as possible and seeing how these go together....I think you connect right from 'Dichterliebe' to Bright Eyes."
After spending the better part of the last two years doing commissioned work, Kahane is now eager to write songs that he can perform at his own shows.
"To shut myself up in a room and write some songs, it feels like such a distilled thing," he told the Aspen paper. "And I hope that when I go back to writing songs, all that information (from the commissioned pieces) will inform what I do and make me a better songwriter."