Posted on
Thu, Feb 28, 2013 : 1:05 p.m.
Get a jump start on your garden with the help of Matthaei Gardens
By Ann Dwyer
Never mind our crazy Michigan weather; spring is here. For real. So grow where you're planted and grow what you've planted from the Annual Herb Seed Giveaway & Growing Herbs from Seeds event at Matthaei Botanical Gardens.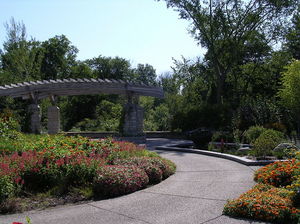 Get free seed packets and information on how to grow herbs from seeds. It's not that hard to grow herbs, and it must add to your property value. It must, right? Beneficial plants? Free stuff and information, it's a win-win for you. Just go, already.
Please note that the herbs in question are not marijuana. You have to go someplace else for that.
Monday, March 4, 2013, 7-9 p.m. Matthaei Botanical Gardens, 1800 N. Dixboro Road. Free.