Posted on
Sun, Sep 8, 2013 : 5 p.m.
Get 'Rocky Mountain High' all over again at Ted Vigil's John Denver tribute show
By Roger LeLievre
You have to admit, the resemblance to the late singer-songwriter John Denver is uncanny.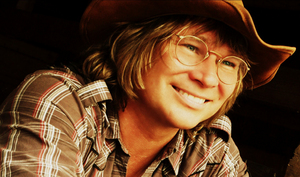 Courtesy
Ted Vigil
brings his John Denver tribute show to The Ark Thursday night. With the help of Steve Weisberg, who was lead guitarist in Denver's band in the 1970s, Vigil offers some of Denver's most familiar tunes, including "Thank God I'm A Country Boy," "Calypso," "Annie's Song," "Rocky Mountain High" and "Sunshine on My Shoulders."
Denver died in 1997 when an experimental aircraft he was flying crashed into the Pacific Ocean.
Vigil, who has been performing since he was 10, as well as writing, recording and performing his original compositions, won a national Talent Quest title in 2006. After winning a celebrity look-alike contest, he began planning his John Denver tribute show.
"My mom was a huge John Denver fan, she was always singing the songs in the car (and) I'd be singing along … I'd say I was a fan growing up as a kid, definitely," he said in a video interview posted on YouTube.
Fan reviews of Vigil's show are positive, and the fact he's got Weisberg on board seems to suggest this show might be more than just mere impersonation.
In an interview posted on the website ctpost.com, Weisberg said he is pleased to be part of Vigil's show.
"I don't know if it's the artist, or the music, or a combination thereof, but there's something about John Denver's music that I'm convinced takes people more than just down memory lane," Weisberg explained. "There's just something about John's music that warms the human soul."
Ted Vigil performs with his band at The Ark, 316 S. Main St., Thursday, Sept. 12 at 8 p.m. Tickets are $22. Details at www.theark.org or 734-761-1800.