Posted on
Mon, Feb 18, 2013 : 11:37 a.m.
Hear Jill Jack 'Under the Arch' in Saline
By Ann Dwyer
Jill Jack will be performing Music Under The Arch at the Stone Arch Arts and Events Center on Thursday. The gorgeously renovated former church is the perfect setting to see one of Detroit's premier singer-songwriters. She has won multiple Detroit Music Awards and has a charming stage presence to boot.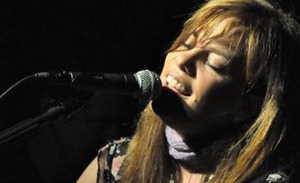 Opening for her will be
Keri Lynn Roche
, a
contestant on this season's "American Idol."
Music Under the Arch is a non-profit special series offered by Saline Main Street. The next event will be held March 21 with the Ben Daniels Band headlining.
Saline restaurants are also offering a special dinner and show package for ticket holders. Find out more about the event, purchase tickets and find participating restaurants by calling 734-787-1428 or by emailing Musicunderthearch@hotmail.com. You can also purchase tickets at www.musicunderthearch.com
Thursday, Feb. 21, 2013. Doors open at 7 p.m., show begins at 7:30 p.m. $10-$20. Stone Arch Arts and Events is located at 117 S. Ann Arbor Road, Saline. 734-316-2118.