Posted on
Tue, Feb 5, 2013 : 10:02 a.m.
Hear the beautiful voice of Cyrille Aimee at the Kerrytown Concert House
By Ann Dwyer
There are people who might know things that you don't. They might be on to really great entertainers that you've never heard of. Those people are the reason that the Kerrytown Concert House added a second show so those people who haven't heard of Cyrille Aimee and Guitar Heroes (or didn't act fast enough) will get their chance to see them on Friday.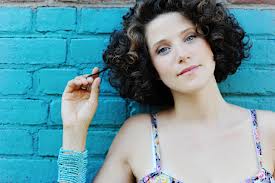 Cyrille Aimee
The Washington Post has described Aimee as having "a voice like fine whiskey -- oaky and smooth, with a hint of smokiness." But really, she's meant to be heard; words don't do her justice. Get a sample at
www.cyrillemusic.com
Friday, Feb. 8, 2013. 8 and 9:30 p.m. $5-$30. Go to www.kerrytownconcerthouse.com to make a reservation. The KCH is located at 415 N. Fourth Ave., Ann Arbor. 734-769-2999.